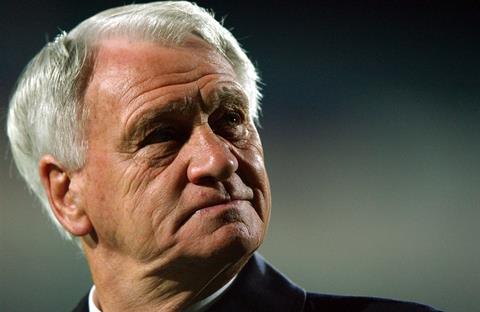 Footballing royalty including former Manchester United manager Alex Ferguson, England forwards Gary Lineker and Alan Shearer, and former Brazil striker Ronaldo have all signed up to feature in a documentary about football manager Bobby Robson.
The feature-length film is being co-directed by Gabriel Clarke and Torquil Jones, the team behind Steve McQueen: The Man And Le Mans, the feature doc about the Hollywood icon which premiered at the Cannes Film Festival in 2015.
Bobby Robson will chart the life and career of the titular football personality, from his early days as football player in the UK in the 1950s, to his managerial stints with Barcelona, Newcastle United and the England national team, as well as his establishment of cancer research charity the Sir Bobby Robson Foundation.
A figure much-loved across English football, Robson died in 2009 at the age of 78. As well as newly-filmed interviews with figures of the footballing world, the film will also feature unseen footage from throughout his career, unearthed by the filmmaking team from various sports media archives.
Gabriel Clarke also acts as the project's writer, while Torquil Jones will co-produce alongside John McKenna and Victoria Barrell from London-based Noah Media Group.
Funded by private investors and made with the blessing of Robson's widow Elsie Robson, his family and the support of the Sir Bobby Robson Foundation, the team are aiming to deliver the film in time for the World Cup next year.
Gabriel Clarke commented: "It's an honour to be involved in this project. Sir Bobby Robson's story is one of the greatest in football - from his playing career, which included twenty caps for England, to his extraordinary life as a manager."
John McKenna, CEO of Noah Media Group comments: "We're delighted to have the opportunity to tell Sir Bobby's extraordinary story. The response we've had from sporting legends, all keen to contribute their memories, is testament to what a truly remarkable man Sir Bobby was. The film will interweave classic archive with original interviews to poignantly reflect on the past and shine a spotlight on the state of the current game."
Noah Media is planning to self-distribute the film in the UK by utilising football clubs associated with Robson and football supporters' groups. Peter Dunits of 22 Media International will handle further UK sales as well as international rights on the project.