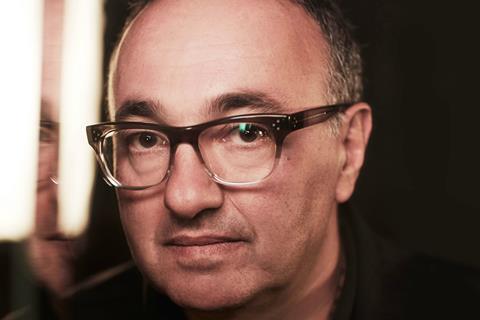 Leading Russian producer Alexander Rodnyansky has unveiled a new internationally-focused slate.
It is headlined by the English-language debut of Andrey Zvyagintsev, the next film from filmmaker Kantemir Balagov following their collaboration on 2019's Beanpole and a documentary by US filmmaker and visual artist Godfrey Reggio that is being co-produced by Steven Soderbergh.
Zvyagintsev's What Happens is written by Oleg Negin and will shoot in the US. No further details are yet known. Rodnyansky and Zvyagintsev prevously collaborated on the Oscar-winning Leviathan and the Oscar- nominated Loveless.
Meanwhile Balagov is set to direct a father-and-son drama called Monica after he completes HBO series Last of Us with showrunner Craig Mazin, best known for Chernobyl. Monica is co-written by Balagov and Marina Stepnova. Beanpole won the best director prize of Cannes' Un Certain Regard in 2019.
Reggio's new documentary NEOOONOWWW focuses on the forging of a new culture in a world threatened by ecological collapse and technological transformation. Rodnyansky is co-producing with Soderbergh.