Altitude Film Sales to take Benedict Cumberbatch thriller Blood Mountain, documentary Bolshoi Babylon and Sundance award-winner Fishing Without Nets to the EFM.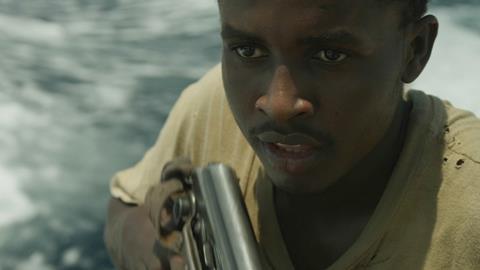 Altitude Film Sales is to bring three new titles to the European Film Market (EFM) at the Berlin Film Festival next week in addition to its previously announced slate.
Fishing Without Nets, winner of this year's Sundance US Dramatic Directing Award, is produced by Vice and Think Media Studios.
It marks the directorial feature debut of Cutter Hodierne, whose short film of the same name won the Sundance Special Jury Prize in 2012. Shot in East Africa using Somali non-actors, the film tells the story of an oil tanker hijacking from the perspective of impoverished Somalis.
As announced yesterday, Altitude will also bring Blood Mountain, directed by Sergei Bodrov and starring Benedict Cumberbatch. UTA Independent Film Group helped arrange financing for the project and will represent the North American rights to the film.
The third new title on Altitude's EFM slate is documentary Bolshoi Babylon.
Currently in production, the film goes behind the scenes of the Russian ballet company - recently the focus of personal attacks and lurid headlines. The film is being directed by Nick Read (The Condemned) and produced by Mark Franchetti (Terror in Moscow), with two-time Oscar-winner Simon Chinn (Searching for Sugar Man, Man on Wire) serving as executive producer.
The Bolshoi's theatre directors see the coming months as a new chapter and have granted access to the current season.
Mike Runagall, managing director of Altitude Film Sales, said: "Each film is fresh and distinctive, telling a uniquely compelling story that will connect with international audiences. Our first full year delivered great results and we look forward to further building on this as we begin a new market season."
Previously announced titles on Altitude's slate include high-concept family comedy Get Santa, starring Jim Broadbent and Rafe Spall; Big Game, starring Samuel L Jackson as the US president with a teen sidekick; and spy thriller Spooks: The Greater Good, a spin-off from the hit BBC TV series.
Other films include fairy-tale chiller The Woods, 3D mountaineering doc Beyond the Edge, underwater thriller 47 Meters Down, revenge drama The Last Word, Pulp documentary Sheffield: Sex City, crime thriller Son of a Gun, sci-fi action film Outpost 37, thriller The Call-Up and found footage sci-fi mystery Hangar 10.