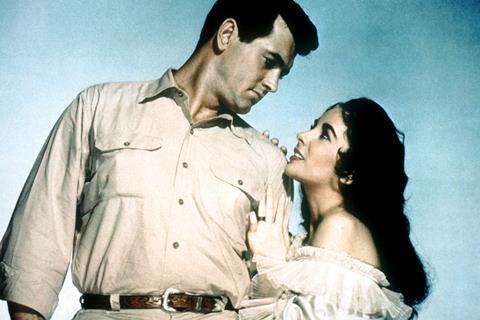 A documentary about how Hollywood icon Rock Hudson became "the single most influential AIDS patient ever" is in the works from UK outfit Altitude.
Rock Hudson: Accidental Activist will be directed by Stephen Kijak, with Altitude on board to produce and handle international sales, introducing the project to buyers at AFM online next week.
Altitude Distribution will release the film in the UK and Ireland.
The film will explore how Hudson's death from AIDS-related complications in 1985 shocked the world and upended decades-old assumptions about his image. It also brought attention to the disease, which had been somewhat ignored and stigmatised at that time, and made the star of Giant and Pillow Talk an accidental activist in the fight against AIDS.
The filmmakers have secured access to the personal archive of Hudson and intimate interviews with those who were close to him.
The film is being produced by George Chignell, the former head of production at Passion Pictures, whose credits include Citizen K and Listen To Me Marlon, and Will Clarke, co-CEO of Altitude.

Kijak is the US director whose credits include Sundance and SXSW award-winner We Are X and Scott Walker: 30 Century Man. He more recently made Sid & Judy, offering a new look at the life of Judy Garland, and documentary series Equal for HBO Max, exploring the long fight for LGBTQ rights.
The executive producers are Andy Mayson and Mike Runagall for Altitude.