Altitude Film Entertainment sinks teeth into Australian zombie thriller, which world premieres today.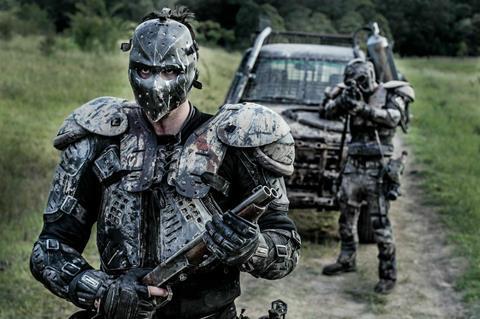 UK-based Altitude Film Sales has secured international sales for Wyrmwood from Australian film-makers, the Roache-Turner Brothers.
The zombie action thriller, directed by Kiah Roache-Turner and written by Kiah and Tristan Roache-Turner, will receive its world premiere at Fantastic Fest in Austin today (Sept 19).
The film is produced by the Roache-Turner Brothers' Guerilla Films and stars Jay Gallagher, Bianca Bradey and Leon Burchill.
Mostly self-financed, and using a social media campaign, the film was finished with the support of completion funding from Screen Australia.
Mike Runagall, MD of Altitude Film Sales, said watching the film transported him back "to the unadulterated fun of the early work of Sam Raimi and Peter Jackson".
Studiocanal has acquired distribution rights to Australia, New Zealand and UK. North American Rights are handled by XYZ Films.
"Australia makes such great genre films," said writer-director Kiah Roache-Turner. "Films like Mad Max and Undead did so well and after seeing them you're left waiting, thinking 'When is someone going to do another film like that?' But nobody did, so my brother and I decided to do it ourselves."
The film centres on one of the survivors of a zombie apocalypse, family man Barry, who has lost everything except his sister Brooke. But even as the disaster unfolds, Brooke is kidnapped by a gang of paramilitary thugs and dragged off to a horrific medical lab run by a psychotic 'doctor' who is performing a series of deranged experiments on plague survivors.