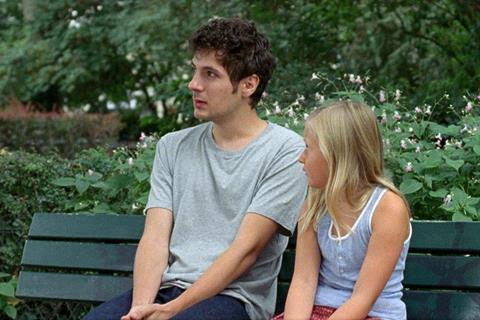 French director Mikhael Hers' Amanda was awarded the Tokyo Grand Prix at the close of this year's Tokyo International Film Festival (TIFF), while A First Farewell from China's Lina Wang won best film in the Asian Future competition.
Amanda, about a young man who looks after his niece following his sister's sudden death, also took the WOWOW-sponsored best screenplay award. Danish drama Before The Frost took the Special Jury Prize and best actor for Jesper Christensen. Best director went to Italian filmmaker Edoardo De Angelis for The Vice Of Hope, which also took best actress for Pina Turco (see full list of winners below).
Meanwhile, the Spirit of Asia Award in the Asian Future section went to Chinese filmmaker Huang Huang's Wushu Orphan, while Katsumi Nojiri's Lying To Mom won best film in Japanese Cinema Splash.
This year's edition of TIFF, which closes tomorrow with a screening of Godzilla: The Planet Eater, drew an audience of around 62,000 and a total of 155,000 people across associated events. Even more so than last year's 30th anniversary edition, this year's TIFF demonstrated how the festival's future probably lies in the Asia Pacific region, and in supporting the development of Asian cinema, rather than its historical role in acting as a regional launchpad for Hollywood films.
Although the festival opened with a US studio title, Warner Bros' A Star Is Born, no talent came to support the film, which is not surprising in an age when the US studios regard mainland China, rather than Japan, as a key market to launch big titles. In place of Lady Gaga or Bradley Cooper, Japanese actress Shinobu Terajima introduced the film on the opening night.
At the same time, the festival is successfully building bridges to Southeast Asia, through its joint initiatives with the Japan Foundation, and with mainland China, which recently signed a co-production agreement with Japan.
It was announced during TIFFCOM that several big Chinese and Japanese studios, including Bona Film Group and Toei Animation, would work together on big-budget animation The Monkey Prince. Meanwhile, the Japan Foundation's Asian Center continues to co-host TIFF's Crosscut Asia section, which showcases cinema from the sometimes overlooked Southeast Asian region, and co-produced pan-Asian omnibus Asian Three-Fold Mirror 2018: Journey, which had its world premiere at the festival.
TIFF is also showcasing a wide range of Asian cinema and talent across several sections, including Asian Future; Japan Now, which had a selection including Cannes Palme d'Or winner Shoplifters and zombie sleeper hit One Cut Of The Dead; the indie-themed Japanese Cinema Splash; retrospectives of Japanese actor Koji Yakusho and animation master Masaaki Yuasa; and Crosscut Asia, which this year focused on music-themed films from Southeast Asia.
This year's TIFF also had a Southeast Asian jury president, the Philippines' Brillante Ma Mendoza, nicely timed to coincide with the 100-year celebrations of Filipino cinema, which also include country focuses at Busan and Singapore film festivals during this autumn festival season.
Speaking to Screen during the festival, Mendoza said festivals like TIFF are expanding the audience for Southeast Asian cinema across the rest of Asia, but stressed the diversity of this cinema, which makes it more difficult to classify than cinema from China or Japan.
"Every Southeast Asian country has something very specific about its culture and about it stories," said Mendoza, who is currently in post on a film about a Muslim family in Mindanao in the Southern Philippines. "They're also very different in their political histories. You find many Southeast Asian films are politically motivated, and they're all different."
Tokyo International Film Festival took place October 25 - November 3 in the Roppongi and Hibiya districts of Tokyo.
TOKYO INTERNATIONAL FILM FESTIVAL WINNERS:
Tokyo Grand Prix – Amanda
Special Jury Prize – Before The Frost
Best director – Edoardo De Angelis, The Vice Of Hope
Best actress – Pina Turco, The Vice Of Hope
Best actor – Jesper Christensen, Before The Frost
Best artistic contribution – The White Crow
Best screenplay – Amanda
Audience award – Another World
Asian Future Best Film Award – A First Farewell
Spirit Of Asia Award – Huang Huang, A Wushu Orphan
Japanese Cinema Splash Best Director – Masaharu Take, The Gun / Seiji Tanaka, Melancholic
Tokyo Gemstone Award – Mai Kiryu, Lien Binh Phat, Karelle Tremblay, Nijiro Murakami