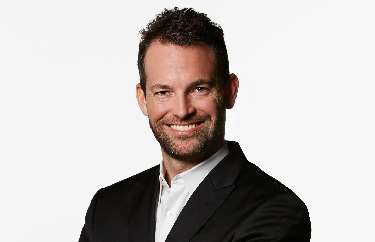 Amazon Studios has appointed James Farrell, previously the streamer's head of content for international expansion, to the new post of head of international originals.
Based in Los Angeles and reporting directly to Amazon Studios head Jennifer Salke, Farrell will lead Amazon's international originals teams in Japan, India, Europe, Mexico, Brazil, and territories where the company forms new teams.
In a release, Amazon said the creation of Farrell's new role was part of a larger global content strategy "one aspect of which is to clearly identify and create one cohesive vision for local production worldwide."
Original Amazon series filmed in local languages with local stars include Breathe and Inside Edge in India, Documental in Japan, Extrano Enemigo in Mexico, and You Are Wanted in Germany.
Brad Beale, Amazon's vice-president of worldwide content licensing, will continue to oversee the acquisition and licensing of television and film for the Prime Video platform globally.
Commenting on Farrell's new role, Salke said: "We've had significant success in this area to date and, by streamlining our international originals team under one creative leader, we can strategically carry out our ambitious global vision and ensure our future growth. Breakout ideas can come from creators all over the world and, by ramping up global production and making Amazon Studios the home for creators worldwide, the possibilities are endless in terms of what we can bring our Prime Video audience".
Farrell added: "The opportunity around the world to find top quality original content and deliver it to Amazon's global customer base is absolutely huge. Our goal is to search out the most unique voices throughout the world and then move quickly to help bring their visions to life.
"We're committed to finding the best stories, no matter their country of origin, and will be casting a wide net and moving very fast in the months and years ahead. There's nothing I enjoy more than talking with creators in their offices and homes around the world, and it's very exciting to be taking on this new role at Amazon Studios."