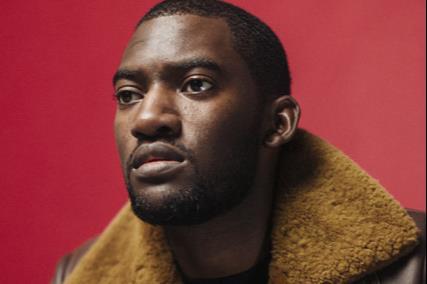 Screen Stars of Tomorrow Malachi Kirby and Marnie Dickens are among the homegrown talent attached to a new UK slate of Amazon Originals unveiled in London today by Georgia Brown, head of European Originals, and Dan Grabiner, head of UK Originals.
Small Axe star Malachi Kirby, a 2013 Screen Star of Tomorrow, will star in the six-part series Anansi Boys, based on Neil Gaiman's novel, in which he will play both the leading roles of brothers Charles Nancy and Spider.
Charles is living a mundane life until discovers his late father was the late African trickster god Anansi (to be played by Delroy Lindo) and that he has a magical brother called Spider. The production is set to shoot in Scotland later this year.
Writer Marnie Dickens, a 2015 Screen Star of Tomorrow who has created BBC dramas including Thirteen and Gold Digger, is adapting B.E. Jones' novel Wilderness into a series to be produced by Firebird Pictures and executive produced by Elizabeth Kilgarriff.
The psychological thriller will tell the story of a couple from New York who head off on a dream holiday where the husband is put to the test by his enraged wife. "Wilderness is pure, unadulterated fun," said Dickens.
Further productions in the works from Amazon UK includeThe Rig, starring Iain Glen, Martin Compston and Emily Hampshire, which is set on an oil rig off the Scottish coast; musical drama Mammals, written by Jez Butterworth and starring James Corden and Sally Hawkins; and The Devil's Hour, a thriller series produced by Hartswood Films and starring Jessica Raine and Peter Capaldi.