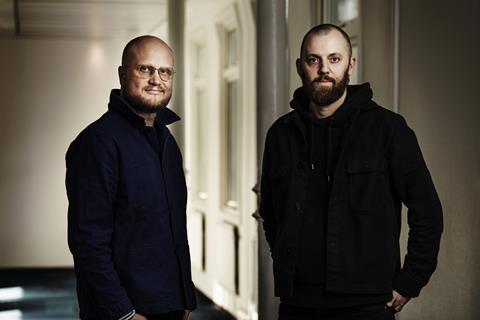 Copenhagen-based REinvent International Sales has boarded The Dark Heart, the first TV series from Gustav Möller, Swedish director of The Guilty, and will present the project to buyers at Mipcom.

The five-part psychological drama will be produced by Anna Carlsten and Caroline Landerber for FLX/Discovery+, with Film i Skåne as co-producers.
The show will premiere on the Discovery+ channel in the UK and Scandinavia in 2022; all other territories are available.
Möller co-created the series with writer Oskar Söderlund, whose credits include the Easy Money series and Rebecka Martinsson. Söderlund writes all five episodes, based on the book The Dark Heart: A True Story Of Greed, Murder, And An Unlikely Investigator by journalist Joakim Palmkvist. The book and the series inspired by real events in rural Sweden of forbidden love and a tragic murder – when a missing person's case is investigated by a volunteer involved in the search party.
The cast is led by Gustav Lindh – acclaimed as the young lead of Queen Of Hearts – and Clara Christiansson Drake, whose credits include Faro and HBO's Gösta.
Helene Aurø, Sales and marketing director at REinvent International Sales, said: "We see a very big international potential in the series and we are looking forward to presenting the series to buyers at Mipcom."
The news comes as the US remake of Möller's debut feature The Guilty premieres in Toronto. Möller's original Danish version was a hit at Sundance 2018 and the English-language remake is directed by Antoine Fuqua and stars Jake Gyllenhaal.