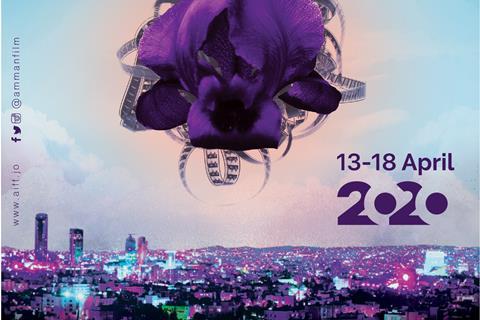 The inaugural edition of the Amman International Film Festival (AIFF), which was due to take place in the capital of Jordan from April 13 to 18, has been postponed due to the coronavirus pandemic.
Its organisers said they had set tentative new dates of August 20 to 25, 2020.
"Given the gravity and uncertainty of the situation, we cannot but show responsibility with regard to public safety. We highly appreciate the understanding of our partners, who continue to support the festival", said Princess Rym Ali, president of the AIFF.
"We remain committed to the vision and values of the festival and we are continuously working to make sure that when it does take place, it is able to fulfil the aspirations of the filmmaking community," she added.
The AIFF was launched this year and spearheaded by the Royal Film Commission Jordan.
Its aim is to highlight Arab and international films with a focus on first features.
At the beginning of March, the AIFF said it had received more than 700 films for its various strands. They include: Arab feature-length narrative, Arab feature-length documentary, Arab short section and non-competitive international section.
The Amman Film Industry Days is aimed at supporting projects in development and post-production. A total of 60 projects had been submitted as of early March.
Jordan announced on Saturday (March 14) it would stop all passenger flights in and out of the country from Tuesday (March 17) as part of its measures to combat the spread of coronavirus.
Jordan News Agency (JNA) reported four new coronavirus cases had been confirmed in Jordan on Monday, bringing the official numbers cases in the country to 16.
A number of key events for Arab film professionals have been cancelled in recent weeks including the inaugural edition of the Red Sea International Film Festival in Saudi Arabia and the the Doha Film Institute's Qumra talent and project development event in Qatar, which were both due to take place in March.