EXCLUSIVE: Coproduction Office closes a number of major sales on Jessica Hausner's Un Certain Regard title.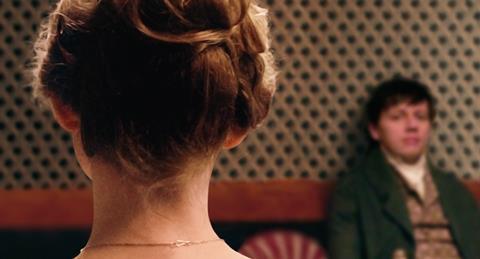 In advance of its screening in Un Certain Regard, Coproduction Office has already closed a number of major sales on Jessica Hausner's barbed "romantic comedy" Amour Fou in advance of its official screenings in Cannes.
The period film, based loosely on the suicide of poet Henrich von Kleist in 1811, has now gone to Austria (Stadtkino), Germany (Neue Visionen), Sweden (Folkets Bio) and Benelux (Lumiere).
Coproduction Office boss is also fielding multiple offers on other territories, with a French buyer expected to be announced shortly.
Coproduction Office boss Philippe Bober has offered an update on another prominent title on its slate.
Slow moving Swedish auteur Roy Andersson's long awaited A Pigeon On A Branch is now almost complete and will be launched at an autumn festival.
The film had been widely tipped to surface in Cannes but, as Bober explained, Andersson simply wasn't finished in time. 40 minutes of footage of the film are being screened to buyers here at the Marché.
"It was the wish to go to Cannes but Roy is still working [on it]," Bober said. "It is good that Roy is not rushed."
At the Cannes Marché, Coproduction Office is beginning sales on its new pick-up, Zhou Hao's The Night (fresh from its Berlinale premiere). It will have its first market screenings here in Cannes.
The company is also selling Ulrich Seidl's Im Keller (In The Basement), his idiosyncratic doc about what Austrians get up to in their basements. The Seidl film is finished and expected to surface at an autumn festival.