The inaugural J-Creation: A First Look Showcase will take place on March 3 at the London Hotel in West Hollywood.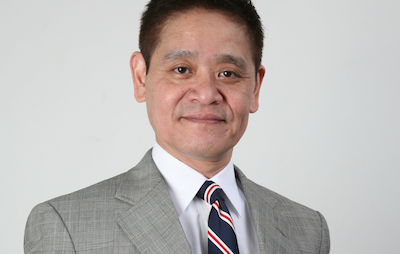 The invite-only event is designed to promote Japanese film and TV IP's and is the brainchild of Amuse Group USA, the wholly owned subsidiary of Japan's Amuse Inc.
Burbank-based Bang Zoom! Entertainment will oversee all creative aspects to the event, which is being presented like an awards show.
Tokyo-based manga publishers Bungeishunjū, Shogakukan, Shueisha and Takarajimasha will present, as will Japanese literary management company Cork and broadcaster Fuji Television Network.
Tatsuro Hatanaka, president of Amuse Group USA, said: "We know there is tremendous global value in the IP emanating from Japan but there are perceived road blocks that have prevented these from being discovered and exploited on a grand scale.
"We see this event as an attractive platform for Hollywood and Japan to come together and mutually discover collaborative opportunities that lead to successful films, television series, digital series and games. All the major players will be together under one roof so the possibilities are exciting."
"From Godzilla to Edge Of Tomorrow Japanese content rights holders have long offered some of the hottest story and character ideas that have created monumental box office successes and iconic cultural concepts that endure across the generations," said Hiroko Stanhope, vp of Amuse Group USA.

"History has shown that several Japanese IPs brought overseas were successfully produced as Hollywood/international projects, and are still loved by many. Yet there are still misconceptions about perceived challenges in getting the film rights or remake rights for Japanese IPs.
"We aim to remove those obstacles and raise the probability of successful international business, and will be bringing Japanese IP holders to this matching event that have positive attitudes towards Hollywood adaptations and remakes of their content."