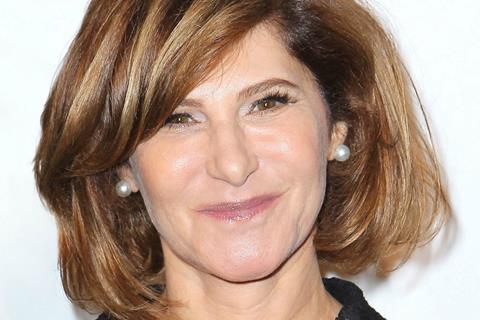 Former Sony Pictures Entertainment (SPE) chairman Amy Pascal her Pascal Pictures has signed a first-look production deal with Universal Pictures, marking her first partnership with a studio outside Sony in decades.
The deal marks the first time in decades that Pascal has left the Sony fold and her Pascal Pictures. Her producer credits at Sony include this year's Oscar-winning animation Spider-Man: Into The Spider-Verse, Oscar nominees The Post and Molly's Game, Venom, and Spider-Man: Homecoming.
During her tenure at SPE she and her team were responsible for the likes of Groundhog Day, Casino Royale, Quantum Of Solace, Skyfall, Zero Dark Thirty, The Social Network, the Spider-Man and Men In Black franchises, American Hustle, Captain Phillips, Moneyball; and Superbad.
Her upcoming credits include: Spider-Man: Far From Home, and Greta Gerwig's Little Women, and she will soon begin production on American Right at Lionsgate.
"Amy has a keen eye for projects that have both critical and commercial appeal, which we saw time and time again with the projects that she shepherded at Sony, as well as with the films that she is developing and producing now," said Universal Pictures president Peter Cramer. "We are thrilled to welcome Amy to the Universal family, and we know she will be an important contributor to our slate in the years to come."
Universal filmed entertainment group chairman Donna Langley added: "Amy has had one of the most prolific careers of anyone in our industry. I've been grateful to work alongside her throughout my career, previously as competition and now as partners. Her expertise, passion and sensibility for great storytelling is evident across each project she touches and we're fortunate to benefit from her wealth of industry knowledge and her unparalleled relationships."
Pascal said, "I can't imagine anything more thrilling than making movies for Ron Meyer, Donna Langley and Peter Cramer at Universal. Donna's vision for the company is inspirational on every level, from the brilliant leadership team she's assembled, to the studio's diverse selection of movies, to the impressive filmmaking partners who call Universal home."