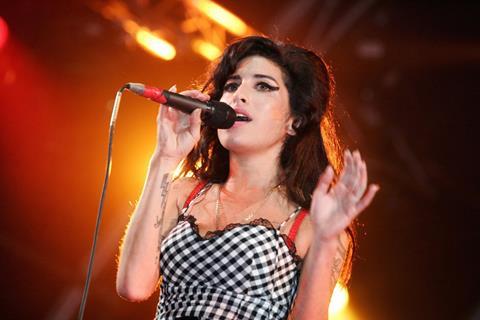 Amy producer James Gay-Rees is looking to land more multipart series as his Oscar-winning indie On The Corner steps up its push into TV.
Headed by producer Gay-Rees and director Asif Kapadia, On The Corner secured its first TV commission last year, for BBC1 doc series Stephen: The Murder That Changed A Nation – an exploration of the racially charged murder of Stephen Lawrence. The three-part series launches on 16 April.
Gay-Rees told (Screen's sister publication) Broadcast that the series – which marks the 25th anniversary of the headline-making case and includes interviews with Theresa May and Daily Mail editor Paul Dacre – is a "transitional" piece that reflects the "uber premium" company's ambitions in the television space.
"It played to our strengths and is one of the most emotionally powerful things we've made," said Gay-Rees. "Three hours is a lot of archive, and we made it in eight months – a quarter of the time we normally take."
As well as Oscar-winning Amy Winehouse film Amy, On The Corner was responsible for Ayrton Senna bio-doc Senna.
While the Clerkenwell-based indie remains focused on feature docs, such as its forthcoming eponymous film about Argentinian footballer Diego Maradona, Gay-Rees highlighted that it is increasingly mindful of taking multi-episode approaches to subject matter.
"There is an argument that if we were making Amy, Senna and Maradona today, we would do six-hour versions, partly because the marketplace economics now demand that. Things have shifted radically since we were making those movies. Maybe we would be doing more SVoD series deals if we were looking at those subjects in the current landscape."
On The Corner's success in film has helped to open doors for its TV work, according to development executive Victoria Musguin-Rowe.
"Having a background in feature docs is very helpful," she said. "The fact that we had won an Oscar really helped us to secure access on the Stephen Lawrence series."
Gay-Rees added that it was a coup to have interviewed Daily Mail editor Paul Dacre, who has never before spoken on television.
"When you are from the world of movies, people view you as coming from a slightly different playing field, which is less threatening."
Set up in 2014 with The Walking Dead actor-producer David Morrissey and Complicit producer Jolyon Symonds, On The Corner was established to produce both drama and factual content, with a development and distribution deal with BBC Worldwide in place.
However, the outfit became "pretty busy" with feature docs, and Gay-Rees and Kapadia parted ways with Morrissey, who has since starred in The Missing and Britannia, and Symonds, who recently teamed up with Banijay to create drama indie Fearless Minds.
After the BBCW deal came to an end, On The Corner, which is backed by private investors, chose to steer clear of distribution tie-ins and remain independent.
Financing projects
"We wanted to be able to do things in our own way," said Gay-Rees. "We were able to raise investment and have much more fluidity in terms of where we want to go and when."
The business has financed most of its output independently, bringing films to markets later in the production process to drum up sales interest.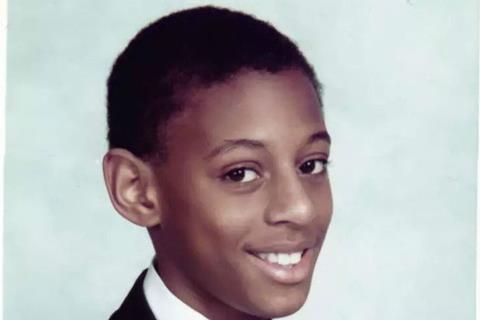 "The model allows us creative control, and the economics tend to be better," said Gay-Rees, who also heads sports-focused sister indie Box To Box Films, which recently scored a 10-part Netflix commission that will explore the world of Formula 1.
On The Corner is keen to balance its feature-length output with more work from broadcasters and SVoD operators such as Netflix, YouTube Red and Apple, with which Gay-Rees has a "close relationship".
"We need a bit of both," he said. "The feature docs serve as a flagship for us. They have done the heavy lifting in establishing us as a company, but things don't necessarily get easier – you still have to go out and get great ideas.
"However, we are keen not to spread ourselves too thin. It is more important for us to have three or four regular partners than to try to service everybody."
Gay-Rees is keen to "move away from being a heavily archive-based company" and go beyond its sports and music roots into ob-docs and fact-ent formats.
Forthcoming projects include a privately financed music series "focused on a particular year" that could become a returning format, as well as a UK series about changes in British society over the past 30 years.
"We are looking at complicated, contentious people or subjects and trying to make sense of them, as well as re-examining well-known events in recent history through a different lens," said Gay-Rees.
This story originally appeared in Screen's sister publication Broadcast.