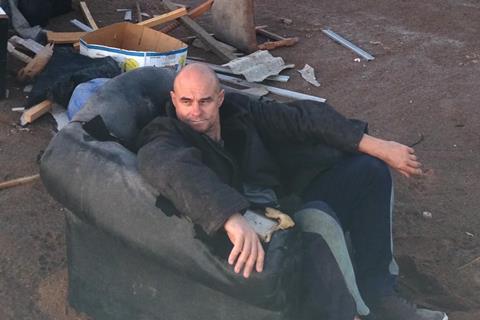 HOME Artist Film has announced that it will be distributing Andrew Kötting's new film, Lek And The Dogs.
The film is produced by Salon Pictures and will be released in Spring 2018. It was made with the support of the BFI Film Fund.
Lek And The Dogs will have its world premiere at the BFI London Film Festival on Saturday 14 October.
The project was inspired by Hattie Naylor's play Ivan And The Dogs, about a young boy who ran away to live in Moscow with a pack of wild dogs. In Kötting's film the boy has become a man and now lives deep underground in the deserts of Northern Chile.
Andrew Kötting says: "HOME is an area of outstanding natural beauty – a warm blanket that both cajoles and comforts in equal measure. To be working with them again is manna from heaven."
HOME Artist Film also released Andrew Kötting's Edith Walks earlier this year.