EXCLUSIVE: Starry short wraps for Bill Kenwright Films ahead of company's feature push.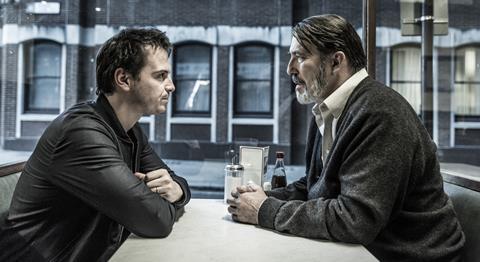 Pride star Andrew Scott and Munich actor Ciaran Hinds lead cast in recently wrapped short The Hope Rooms, the filmmaking debut of theatre director Sam Yates.
Daniel Konrad Cooper (Burn Burn Burn) produces for Bill Kenwright Films and under his own banner Rather Good Films. Screenplay is from David Watson.
The high-end short tells the story of estranged father, Eamonn, and his son, Sean, who meet up after 15 years in a café in London in order to heal old wounds.
The film also stars Polish actress Agnieszka Grochowska, who joined the film set straight from the premiere of Obce Niebo at the Gdansk Film Festival for which she collected the Best Actress award.
Director Yates is known for his work in theatre with recent productions including East Is East with Jane Horrocks and Ayub Khan Din and The El. Train with Golden Globe winner Ruth Wilson.
Bill Kenwright Films, owned by Everton Football Club chairman and West End theatre producer Bill Kenwright, is due to kick off production on Second World War feature drama Another Mother's Son later this year.
Hinds is currently starring alongside Benedict Cumberbatch in director Lyndsey Turner's stage production of Hamlet while Scott is set to play MI6 boss Max Denbigh in Sam Mendes' upcoming James Bond film, Spectre.