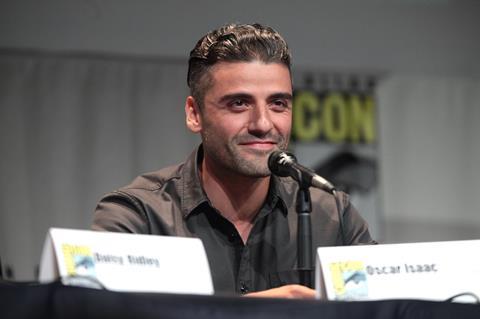 James Andrew Felts has unveiled his inaugural sales slate since leaving Concourse Media to set up Los Angeles-based Motion Picture Exchange (MPX), and arrives in Cannes with a features roster led by Big Gold Brick starring Andy Garcia and Oscar Isaac.
Emory Cohen, Megan Fox and Lucy Hale round out the key cast on the in-production drama about an aspiring writer hired to pen the the biography of an enigmatic father of two. Brian Petsos makes his feature directorial debut.
Petsos and Greg Lauritano are producing under Petsos' A Saboteur label, alongside JoBro Productions' Jonathan Bronfman, Sergio Rizzuto and Danny Sawaf.
The MPX roster includes John Hyatt's screen addiction documentary Screened Out, which explores the implications on public health and in particular children. Hyatt examines the impact of screen exposure on himself and his family in the vein of Super Size Me.
Felts' (pictured) senior vice-president of acquisitions and sales Ryan Bury is also launching talks with buyers here on Woodland, Vancouver-based Red Castle Films' thriller about a photojournalist whose disturbing future life is revealed to him through his work. Jon Silverberg directed.
Getaway Productions' female revenge thriller Getaway Girls stars Scout Taylor-Compton from Rob Zombie's Halloween films and Jaclyn Betham, while horror anthology The Source Of Shadows hails from Four Thieves Productions.
Rounding out the slate are Lyntone Productions' elevated family thriller Touched, which has just wrapped and centres on two sisters – one deaf, one blind – who suspect their guardian's motives; Three Hair Productions' home invasion thriller Adonis Complex, about a creepy AirBnB host at a lake house; and Millennial rom-com The Way You Look Tonight from company Deeper Magic Productions.