EXCLUSIVE: Former Film4 commissioner joins video platform that is a partnership between LVMH and Dazed.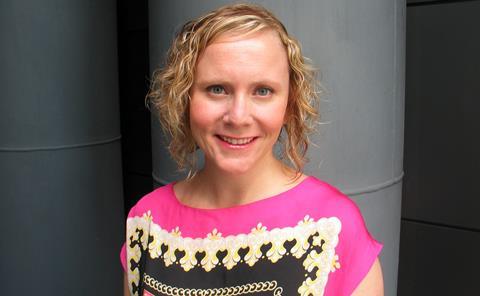 Anna Higgs has been appointed creative director of global video platform NOWNESS.
Higgs, a former Screen International Star of Tomorrow and graduate of the NFTS, worked at Film4 from 2011 to 2015, most recently as commissioning editor and head of digital. While there, she worked on projects including A Field In England, 20,000 Days On Earth and The Spirit of '45.
Before joining Film4, Higgs co-founded production company Quark, with credits including The People Vs. George Lucas and First Person Shooter.
NOWNESS was launched in 2010 by luxury brand LVMH in partnership with Dazed Media. The channel specialises in showcasing established and emerging filmmakers and offers daily short film premieres (both curated and commissioned) covering the fields of art, design, fashion, beauty, music, food and travel.
Higgs' first public engagement in her new role at NOWNESS is speaking later today [Thur 4] at the Nostradamus panel at Goteborg's Nordic Film Market.
Higgs described NOWNESS as "a platform that inspires with films and flagship series that spot and shape trends: "I am looking forward to building on NOWNESS's reputation for working with established talent in new ways and breaking brilliant diverse new stars of storytelling."
Daniel Coutinho, managing director of NOWNESS added: "Anna's unique vision and experience across media, culture and the arts is set to deliver significant growth for the business, as we continue to work with storytellers and brands linking them to a sophisticated and powerful global audience of opinion makers."
Jefferson Hack, co-founder of NOWNESS, added: "Anna's experience at the cutting edge of cinema and TV production makes her the ideal person to lead the new evolution of NOWNESS."