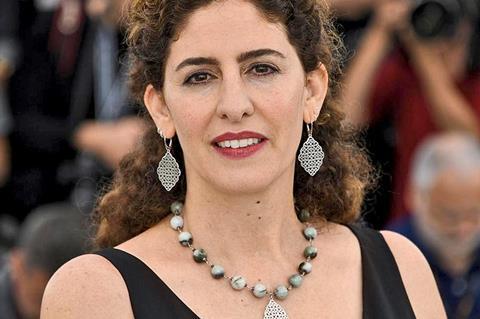 Palestinian filmmaker Annemarie Jacir has won the top prize at the Berlinale Co-Production Market to develop her upcoming feature The Oblivion Theory.
The Eurimages co-production development award of €20,000 ($24,000) went to the project, which was presented at the market by France's Incognito Films and Germany's One Two Films.
Adapted from José Eduardo Agualusa' novel A General Theory Of Oblivion, the film relocates the drama to Gaza City in 1987, during the first Palestinian Intifada. Jacir is known for directing When I Saw You, which won the Netpac award when it played at the Berlinale in 2012, and 2008's Salt Of This Sea, which screened in Un Certain Regard at Cannes in 2008.
The market's VFF talent highlight award, worth €10,000 and organised with Berlinale Talents, was given to Isabel Sandoval's Tropical Gothic, pitched at the event by producer Carlo Velayo of US outfit 7107 Entertainment.
New York-based Filipina filmmaker Sandoval is known for directing and starring in drama Lingua Franca, which premiered at Venice Days in 2019. Tropical Gothic is a drama set in the colonial Philippines during the 16th century.
This year's VFF talent highlight award nominees also included producers Alba Bosch Duran from Spain, for project The Turtles, and Jack Tarling from the UK, with Learning To Breathe Under Water. Both pitched their projects to Berlinale Co-Production Market participants, and each received an award of €1,000.
In addition, this year's ARTEKino International Award, worth €6,000, went to Who Killed Narciso? by director Marcelo Martinessi, produced by Paraguay's La Babosa Cine.
It marks the second feature of Martinessi, who previously directed The Heiresses, a double Berlin Silver Bear winner in 2018. Set in the Paraguay capital of Asunción in the late 1950s, it is positioned as a dark film noir.
The 18th edition of the co-production market hosted 1,300 individual meeting around 35 upcoming feature film projects.