Producer Downey will curate new international competition strand.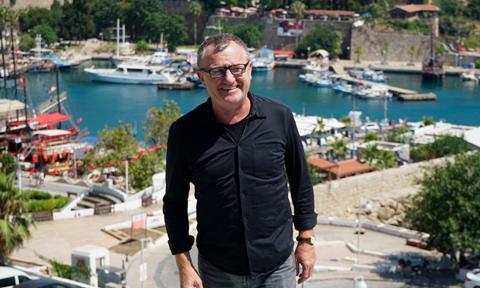 The International Antalya Film Festival in Turkey has appointed Mike Downey as its new artistic director ahead of its 54th edition (which runs 21-27 October).
Downey (pictured) is an independent European film producer who has made more than 60 films, including Return To Montauk starring Stellan Skarsgård and recent Karlovy Vary title Dede.
Mirsad Purivatra, festival director of the Sarajevo Film Festival, also joins the Antalya team as a strategic consultant.
The festival will feature an international competition strand for the first time, which will be curated by Downey.
Once again, the event will support the Antalya Film Forum which connects film professionals in Turkey. It will be directed by Zeynep Atakan, producer of Nuri Bilge Ceylan's Palme D'or winning film Winter Sleep.
It will also feature gala screenings, a children and family section, a culinary section featuring four films on gastronomy and a retrospectives profiling films from two masters of world and Turkish cinema.