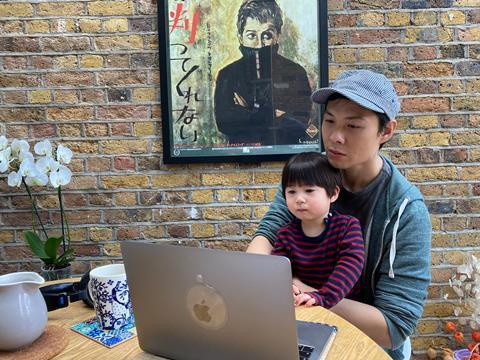 Ilo Ilo director Anthony Chen has wrapped production in China of The Breaking Ice, the first in a slate of film and TV projects he is developing through his new Beijing and Shanghai-based outfit Canopy Pictures.
China's Huace Pictures is a co-investor of the film, and is handling distributioin in China. Xie Meng's sales outfit Rediance is taking on worldwide sales. Xie is also a partner with Chen in Canopy Pictures.
The Breaking Ice was filmed in China's northern Jilin province, and stars Zhou Dongyu, whose credits include the Oscar-nominated Better Days. The drama revolves around the blossoming relationship of a woman and two men over a few short days in the winter snow.
"This film was put together in the shortest time ever but with the same uncompromising spirit I have always worked with," said Chen. "It's also the coldest of films I have ever shot. At one point we were filming in -24 degrees."
The Breaking Ice also stars Liu Haoran from hit franchise Detective Chinatown and Qu Chuxiao from The Wandering Earth.
Zhou was last seen in Chen's segment of the pandemic anthology The Year Of The Everlasting Storm, which premiered in Cannes last year. Chen has received numerous accolades for his first two ilms, Ilo Ilo and Wet Season, including the Camera d'Or for the former.
At the EFM, Rediance is also handling Rotterdam Tiger award-winning director Zheng Lu Xinyuan's Jet Lag, a creative documentary playing in Berlinale Forum.