GOTEBORG: Docu-drama competing in Swedish Premieres Section at the Gothenburg Film Festival.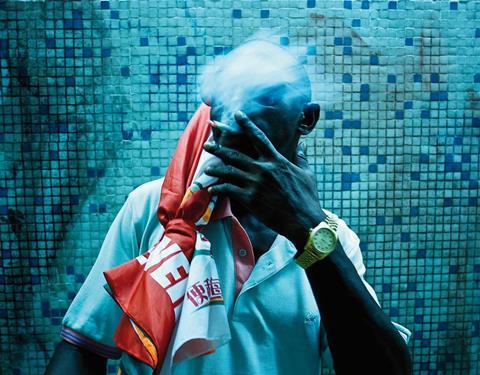 Antipode Sales & Distribution has picked up world sales on Swedish filmmaker Måns Månsson's documentary drama Stranded in Canton, which screens in Goteborg after playing at International Film Festival Rotterdam (IFFR) this week.
"We looked at the film thanks to the mediation of the industry department of IFFR," said Antipode president Anton Mazurov.
"We liked the movie and despite the fact that we usually look for pictures in post-production and rough cut, we decided to work with the picture."
The hybrid work revolves around a Congolese man who travels to the Chinese city of Guangzhou to buy cheap t-shirts, who gets stuck after the goods are delayed and his visa expires.
Rather than working from a fixed script, Månsson placed a fictional character in a real-life setting and watched the drama unfold.
After premiering at CPH:DOX last year and screening in IFFR, the film is also competing in the Swedish Premiers Section at the Goteborg Film Festival.
Månsson was also presented with the €20,000 Mai Zetterling scholarship, aimed at a director with high artistic quality who expands the horizons of short or documentary film, on the opening night of the festival.
Moscow-based Antipode is one of the first Russian companies to pick up international titles.
Its slate for the upcoming EFM also includes Forum-screeners Angels of Revolution and The Brazilian Dream.