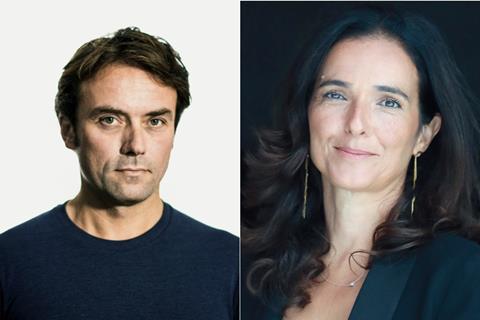 UK firms Anton and WestEnd Films have joined forces to co-fund a development slate of television series, with a new thriller from renowned writer-producers Ron Leshem and Amit Cohen already in the pipeline.
WestEnd Films, the London-based production, financing and sales company, recently worked with Leshem and Cohen on Israel's biggest budget drama series to date, Valley Of Tears, which was part of Series Mania's 2020 official competition and has recently been sold worldwide to HBO Max.
Details of the new project are being kept under wraps but it will be a thriller on which Leshem and Cohen will divide the lead writing responsibilities and executive produce.
Leshem is the creator of Israeli drama Euphoria and went on to develop HBO's Emmy award-winning adaption starring Zendaya, having previously overseen the development of Prisoners Of War before it was adapted as Homeland for Showtime.
Cohen is the creator and writer of Israeli thriller series False Flag, which was aired worldwide by Fox Networks International and is being adapted by Apple as an English-language series starring Uma Thurman.
Anton is the production and financing company which has co-financed internationally successful features including the Paddington franchise, Non-Stop and Shaun The Sheep Movie. It also co-finances a high-end drama fund with the BBC that includes productions such as Gentlemen Jack and His Dark Materials.
Anton recently announced a collaboration with producers Sherry Marsh and Julie Gardner of Bad Wolf America to develop thriller The Red Lotus, from bestselling author Chris Bohjalian, into a high-end drama series with Kate Brooke as showrunner.
The company has multi-financing agreements with leading European studios including Federation Entertainment and TF1-owned Newen.
Speaking about the new partnership, WestEnd Films managing director Maya Amsellem said: "WestEnd launched its TV arm WeSeries a year ago and we are thrilled to be working with Anton to develop and produce high-end dramas. Our combined expertise and knowledge will be devoted to finding and curating unique stories that will resonate with an international audience."
Anton CEO Sebastien Raybaud added that the partnership would result in the development of "ground-breaking new shows".