Psychological thriller completes Rome shoot.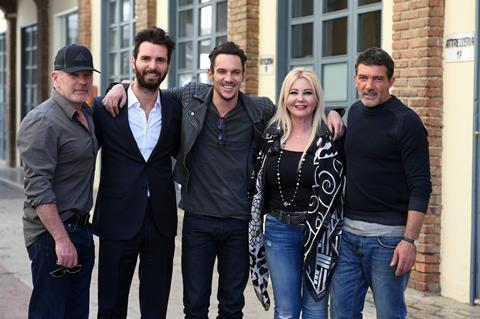 Principal photography has wrapped on AMBI's psychological thriller Black Butterfly, starring Antonio Banderas, Jonathan Rhys Meyers and Piper Perabo.
The movie, directed by Brian Goodman (What Doesn't Kill You), shot for seven weeks in Rome.
Andrea Iervolino and Monika Bacardi's AMBI Group and Silvio Muraglia's Paradox Studios financed and produced. Executive producers are Mikael Wiren and Alexandra Klim. Marc Frydman is also a producer.
The movie is based on the French film Papillon Noir written by Hervé Korian. Justin Stanley (Stigmata) and Steve Hilts wrote the screenplay.
The thriller centres on Paul (Banderas), a down on his luck screenwriter who picks up a drifter (Rhys Meyers) and offers him a place to stay. However, when the deranged stranger takes Paul hostage and forces him to write, their unhinged relationship brings buried secrets to light.