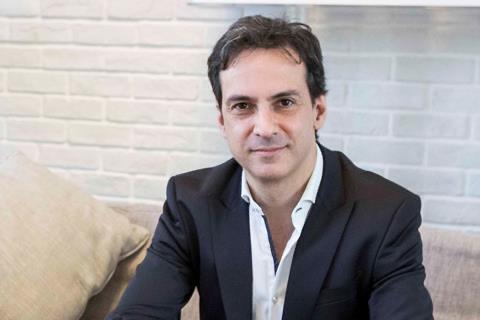 Discovery Iberia and France chief Antonio Ruiz is to head up Warmer Bros Discovery's UK operations as part of Priya Dogra's EMEA leadership reshuffle.
Ruiz will oversee WBD's combined businesses in the UK and Ireland, working closely with the newly-merged company's global operations across streaming, sport, US programming, and its studio unit.
His remit will include steering the company's networks and streamers, leading marketing and monetising efforts for US content via theatrical distribution, licensing, consumer products, games and home entertainment, and developing strategies to drive growth in his territories.
Ruiz previously led Discovery's unified business for Spain, France and Portugal, following a rejig of the company's EMEA operations in 2020. The move follows the departure of WarnerMedia UK country head Polly Cochrane last month, and Dogra's promotion to oversee EMEA in April.
Ruiz said: "WBD has a rich portfolio of beloved brands and extraordinary content. I look forward to working with this talented team to grow our businesses and to play my part in helping build the next chapter of this company's story."
Elsewhere, former Discovery execs Alessandro Araimo and Jamie Cookebecome general managers of Italy, Spain and Portugal, and CEE, Baltics, Middle East, Mediterranean and Turkey, respectively.
WarnerMedia alums Pierre Branco and Hannes Heyelmann have been made general managers of France, Benelux and Africa, and Germany, Austria and Switzerland, respectively, while HBO Max general manager Christina Sulebakk is general manager for the Nordics.
She will take over from Discovery UK chief James Gibbons, who was leading the region on an interim basis before taking up his promotion to president of WBD ANZ and Japan.
The appointments spell the departure of Discovery execs Susanne Aigner, Lydia Fairfax and David Fisher, who were previously general manager of Germany, Switzerland, Austria & Benelux; EMEA senior vice-president of commercial partnerships; and vice-president of advance advertising.
Other exits include WarnerMedia Germany, Austria and Switzerland country manager Sylvia Rothblum, and Thomas Ciampa, country manager for Italy, Spain and Portugal.
Content execs Vanessa Brookman and Antony Root continue as senior vice president of kids and family for EMEA and HBO Max EMEA original production chief respectively. Brookman takes on responsibility for Adult Swim across EMEA, while Root adds original production for WM general entertainment channels in Germany, France and Spain to his remit.
Ragnhild Thorbech retains responsibility for HBO Max EMEA programming and acquisitions, as does Myriam Lopez-Otazu, lead on guiding investment, planning and prioritisation for the Discovery linear channels and discovery+. Qaisar Rafique becomes lead for commercial strategy expanding the role he played at Discovery to the broader portfolio.
Dogra said: "Antonio is a talented leader who brings extensive expertise across Europe, across disciplines and across lines of business including networks, streaming, games and sports.
"With his creative approach, strategic acumen and strong leadership skills, he will be a key driving force for our significant businesses in the UK and Ireland."
She thanked Aigner, Fairfax, Fisher, Rothblum and Ciampa for their efforts in creating "enormous value for our company" and "shaping the careers of so many along the way".
This story first appeared on Screen's sister site Broadcast