The rising star is circling the romantic drama that Rocket Science has introduced to world buyers in Berlin.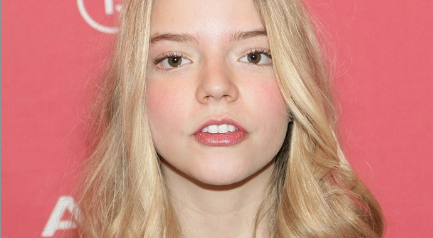 Taylor-Joy, the breakout star of The Witch, will play an outspoken young woman whose arrival on a Greek island puts the troubled marriage of a playwright and his complex wife into perspective.
Kristin Scott Thomas will make her feature directorial debut and will play one of the leads, with Mark Strong also in talks to join.
Rebecca Lenkiewicz adapted The Sea Change from Elizabeth Jane Howard's novel of the same name. Barnaby Thompson will produce for Fragile Films.
Taylor-Joy currently stars in M Night Shyamalan's hit Split and played one of the leads in the much-fancied Sundance selection Thoroughbred, which Focus Features has acquired. She is in post-production on the thriller Marrowbone for Lionsgate.
Rocket Science's EFM slate include Bubbles, the stop-motion animation project that Taika Waititi and Mark Gustafson will direct; Harmony Korine's The Beach Bum to star Matthew McConaughey; The Old Man And The Gun with Robert Redford and Casey Affleck; On Chesil Beach starring Saoirse Ronan; and Juliet, Naked for Judd Apatow.