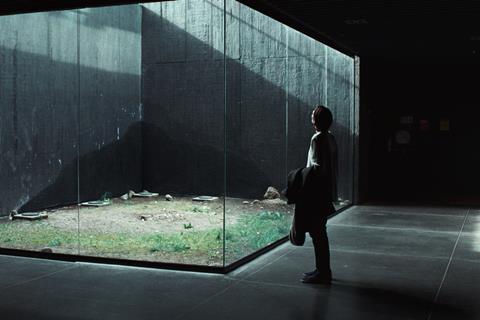 Apichatpong Weerasethakul's Memoria has taken second place on Screen's Cannes jury grid with an impressive mean score of 3.4.
The latest from the Thai filmmaker, who won the Palme d'Or in 2010 with Uncle Boonmee Who Can Recall His Past Lives, is just behind current grid leader Drive My Car (directed by Ryusuke Hamaguchi), which scored a 3.5.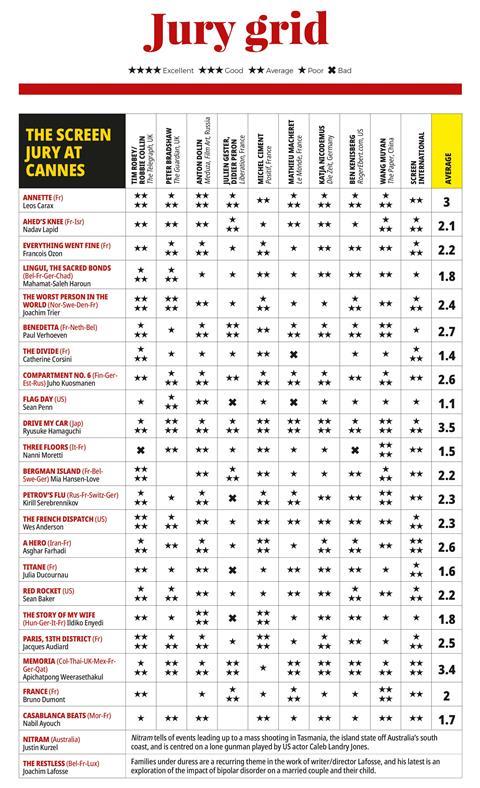 Memoria was awarded six scores of four (excellent) from our critics, but a one (poor) from Positif's Michel Ciment dragged the average down. Weerasethakul's English-language debut stars Tilda Swinton as an orchid farmer visiting her sister in Bogota where she is plagued by strange noises.
Bruno Dumont's France landed on the grid with an average score of two, with one review still to come. It received four ones from our jurors but was boosted by a four from The Paper's Wang Muyan. France stars Lea Seydoux as a celebrity journalist whose life is changed after being involved in a traffic accident.
Finally, French-Moroccan director Nabil Ayouch's Casablanca Beats placed low on the grid with a 1.7, failing to score more than a two with any of our critics, though one score is still outstanding. The film centres on a group of youths in the Casablanca slum district of Sidi Moumen who join a workshop where they learn to express themselves through hip-hop music and dance.
Tomorrow (July 17) will see the final two titles take their place on the grid – Justin Kurzel's Nitram and Joachim Lafosse's The Restless.