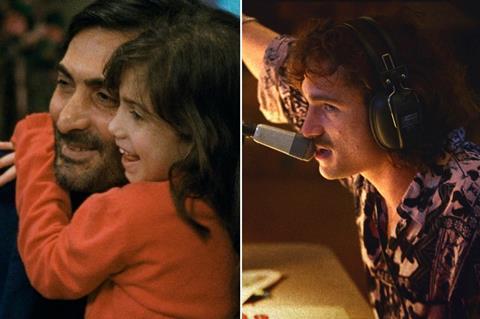 Jonas Carpignano's Italian drama A Chiara and Vincent Maël Cardona's French feature Magnetic Beats have picked up the top awards at Directors' Fortnight in Cannes.
The independent, parallel section of the Cannes Film Festival is non-competitive but does award partner prizes.
A Chiara, in which a teenage girl's family falls apart after her father abandons them in Calabria, won the Europa Cinemas Label award for best European Film. It marks the second time Italo-American director Carpignano has won the award after picking up the prize in 2017 with A Ciambra.
The winner was decided by a jury of four exhibitors from the pan-European network and the film will now receive the support of the Europa Cinemas Network, with additional promotion and incentives for exhibitors to extend the film's run on screen.
A statement from the jury said: "This story of the gradual empowerment of the young female character and her relationship with her father and her extended family is brilliantly structured and built. The casting of non-professionals in all of the roles works extremely well."
Sold internationally by MK2, the film is produced by Carpignano's own Stayblack Productions and France's Haut et Court.
Cardona's Magnetic Beats won the SACD Prize for best French-language feature.
The feature directorial debut of French filmmaker Cardona is set in 1980s Brittany and centres on a young pirate radio DJ who is called up for military service and drafted to West Berlin.
Indie Sales is handling the drama, which is a French co-production between Easy Tiger and Srab Films, the outfit behind Ladj Ly's Cannes jury prize winner Les Miserables. Paname Distribution will release the film in France.
Cardona previously attended Cannes with short film Anywhere Out Of The World, which was presented in the Cinefondation selection.
Cannes' main competition prizes will be announced on Saturday.