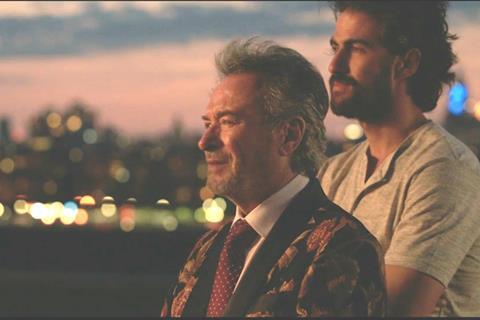 US-based APL Film has picked up sales rights to gay drama and Bolivian Oscar submission Tu Me Manques starring Oscar Martinez and Pedro Almodóvar regular Rossy de Palma and will kick off sales in Berlin next month.
Rodrigo Bellott directed the story of a man (Martinez) who travels to New York to confront his late dead son's lover. Fernando Barbosa plays the boyfriend. Bellott's 2003 local smash Sexual Dependency also represented Bolivia in the Oscar race.
Martinez is the Venice 2016 Coppa Volpi winner for The Distinguished Citizen and recently starred for Juan José Campanella in comedy caper The Weasel's Tale.
De Palma has appeared for Almodóvar in Women On The Verge Of A Nervous Breakdown, Broken Embraces, and Julieta.
APL Film president of global sales Brian Sweet said Tu Me Manques is screening at the current Palm Springs International Film Festival, which runs until January 13, before the sales push begins in Germany.