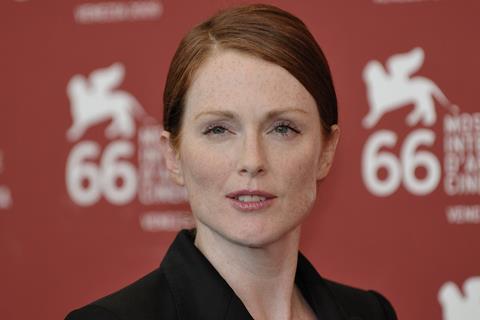 In its first series pick-up since unveiling its TV+ streaming service, Apple has given a straight-to-series order to Lisey's Story, a Stephen King adaptation from J J Abrams' Bad Robot with Julianne Moore starring.
All episodes of the eight-hour limited series will be personally written by King, based on his own 2006 psychological horror novel telling the dual stories of the widow of a famous novelist and the life of her dead husband as she remembers it. Two years after the writer's death, the widow begins to face realities about her husband that she had previously repressed.
Bad Robot will make the series with Warner Bros Television, with King, Moore, Abrams and Bad Robot's Ben Stephenson serving as executive producers.
The series is Apple's third project with Bad Robot. The tech giant previously gave straight-to-series orders to music industry drama Little Voice, from Abrams and Sara Bareilles, and My Glory Was I Had Such Friends, a female-led drama to star Jennifer Garner.
Abrams and Bareilles were among the producers and stars giving previews of original series when Apple revealed initial details of its new TV service at its Silicon Valley headquarters late last month.
Other shows teased at the event included Steven Spielberg's Amazing Stories reboot, Reese Witherspoon, Jennifer Anniston and Steve Carell dramedy The Morning Show, sci-fi series See, with Jason Mamoa and Alfre Woodard, Kumail Nanjiani's comedy Little America and Defending Jacob, with Chris Evans starring.
The latter series, from Paramount Television and Anonymous Content, just started shooting in Boston.