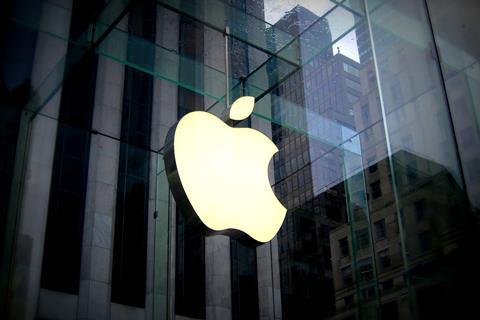 Apple will finally launch its long-awaited original TV platform in 100 countries around the world this autumn, as part of an ad-free subscription service called Apple TV+.
Crucially, however, the tech giant did not put a price on the service, saying only it would be part of a new version of the Apple TV app that will be available on Apple devices including the Mac, smart TVs from Samsung and other manufacturers and the Roku and Amazon FireTV devices.
The announcement leaves the industry to speculate about how the Apple service will compare in cost to Netflix - whose US subscription prices range from $8.99 to $15.99 a month - and to Disney's similarly named Disney+ streaming service, due to be unveiled in two weeks' time.
Apple TV+ was one of a number of new services unveiled on Monday (March 25) at a star-studded event at Apple's Silicon Valley headquarters hosted by company CEO Tim Cook. Other services announced included Apple News+, offering content from 300 magazines as well as the Los Angeles Times and The Wall Street Journal, an Apple Card credit card, and an Apple Arcade subscription games service.
The new Apple TV – also becoming available in 100 countries worldwide – will start with a software update in May and will allow users to watch movies from Apple's iTunes service, cable channels like HBO and Showtime, and other kinds of programming in a single app.
Apple's video heads Zack Van Amberg and Jamie Erlicht introduced the Apple TV+ portion of the presentation, saying the service would, in Erlicht's words, be "dedicated to the best stories ever told."
Top tier talent
Van Amberg and Erlicht were followed by Steven Spielberg, talking about his Amazing Stories reboot for Apple, Reese Witherspoon, Jennifer Aniston and Steve Carell, from the company's comedy drama The Morning Show, J J Abrams, producer of music industry drama Little Voice, Jason Mamoa, from sci-fi series See, and Kumail Nanjiani, writer-producer of Apple's comedy series Little America.
The executives showed brief snippets of shows in a sizzle reel, some of which are thought to be completed or near completion.
Oprah Winfrey provided the TV presentation with its climax, saying that working with Apple will allow her to "take everything I know about how to connect to people to a new level." Winfrey said that under her deal with Apple she is working on two documentaries: one, with the working title Toxic Labor, about sexual harassment in the workplace, the other about mental health.
Hollywood executives in the audience included Lionsgate television group chairman Kevin Beggs and MGM worldwide television group chairman Mark Burnett.
Reaction
Some executives were wary of commenting on the presentation (one said his company had been asked by Apple not to talk to the media) and some said they learned little new from the presentation. But those who did share their impressions appeared generally positive.
Anonymous Content head Steve Golin, whose company is making comedy drama series Dickinson and an untitled Hilde Lysiak mystery show for Apple, expressed some surprise that the subscription service will launch in the autumn rather than this summer but said he was impressed with the tech giant's new service offerings.
"It was great," said Golin after the event. "The services they're coming out with, it's mind boggling the scope of it. The news thing was really impressive."
Todd Black, partner in production company Escape Artists, which is making M Night Shyamalan's untitled thriller series for Apple, said: "I'm just happy there's another buyer. As producers you want as many buyers as possible. And Apple's a great service, so I'm thrilled that it's Apple."
Regarding the yet-to-be-revealed pricing plan for the service, Black said: "I want it to be affordable for everybody, for sure. They're pretty smart like that. They price services pretty well, so I'm assuming that they will be competitive with the other platforms."
Black said Shyamalan's series, from Berlin Station writer Tony Basgallop but with a plot that has been kept under wraps, is now completed and will be titled Servant.