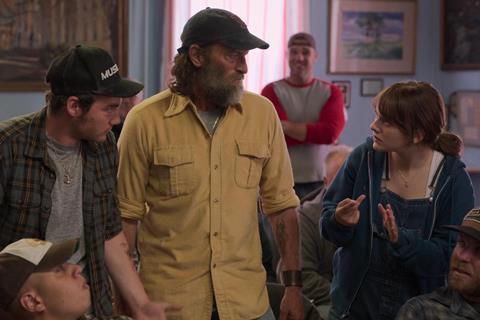 UPDATE 7/4/22: Apple Original Films Oscar winner Coda will play in 150 cinemas in the UK and Ireland across April.
ORIGINAL STORY 1/4/22:
Apple Original Films is re-releasing Oscar best-picture winner Coda in UK cinemas next week via BFI Distribution.
The film will return to cinemas on April 8, and is available to book now. BFI Distribution has taken 46 bookings already with more expected; 32 of these so far are for the April 8 date.
All screenings will be presented with subtitles for the D/deaf and those experiencing hearing loss.
The move comes five days after Coda scooped three Oscars in Sunday's ceremony: best picture, best supporting actor for Troy Kotsur, and best adapted screenplay for writer-director Sian Heder.
BFI Distribution previously conducted a limited theatrical release for the film on August 13, 2021.
The UK move follows similar re-releases in territories including the US, from today.
Coda debuted at the online Sundance 2021, winning four prizes including the US Dramatic Grand Jury Prize. Its win last weekend made it the first Sundance premiere to receive the Oscar for best picture.
The film centres on a Coda (Child of Deaf Adults) and the only hearing person in her family. When her family's fishing business is threatened, she is torn between her passion for singing and her fear of abandoning her parents.