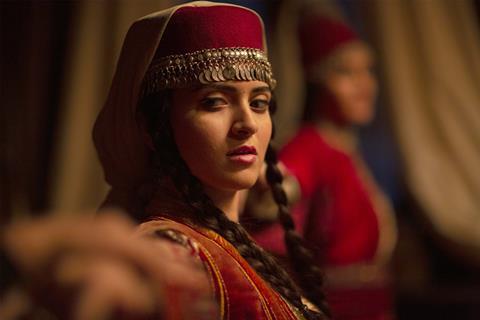 Smells and interactive seating will be used as part of the release of immersive film Le Musk, which marks the directorial debut of Oscar-winning composer A.R. Rahman.
"It's a combination of music, scents and stories, done in a very subtle and surreal way," Rahman told Screen of the film, which stars Nora Arnezeder, Guy Burnet, Munirih Grace and Mariam Zohrabyan.
Los Angeles-based VR motion chair company Positron has come on board as 'immersive cinema exhibition partner' for the title, which received its premiere in the Cannes XR programme of this year's film market.
It will mean each viewer watches the film on a moving, state-of-the-art Positron chair. Grace Boyle from London studio The Feelies is providing bespoke scents. Boyle is the daughter of director Danny Boyle, with whom Rahman collaborated on Slumdog Millionaire.
Rahman made Le Musk as a 37-minute immersive VR film. Shot in Italy, the story revolves around an orphaned heiress and musician, who is on the trail of three mysterious men with distinct scents.
Rahman has been developing the project since 2016 and counts technology giant Intel as one of his major backers.
"I don't want people to think it is something Bollywood because I am an Indian composer. It's a universal project," said Rahman.