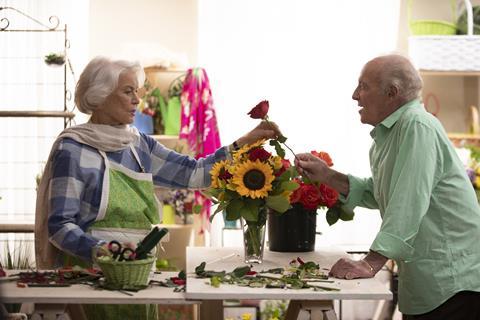 Gravitas Ventures has acquired North American rights from Arclight Films to dramatic comedy Queen Bees (formerly At Last) starring Ellen Burstyn and James Caan.
Michael Lembeck directed the Astute Films production from a screenplay by Donald Martin based on a story by producer Harrison Powell about a fiercely independent senior who is reminded of high school antics when she moves into a retirement home and finds love.
The cast includes Ann-Margret, Jane Curtin, Christopher Lloyd, Loretta Devine, Elizabeth Mitchell, and French Stewart.
Powell, who based the story on an episode from his grandmother's life, produces with Dominique Telson, and Fred Bernstein. Executive producers are Richard L. Jackson and Claudine Marrotte.
Gravitas Ventures will release Queen Bees theatrically and on demand on June 11 after VP of acquisitions Tony Piantedosi negotiated the deal with Lina Marrone of Arclight Films.