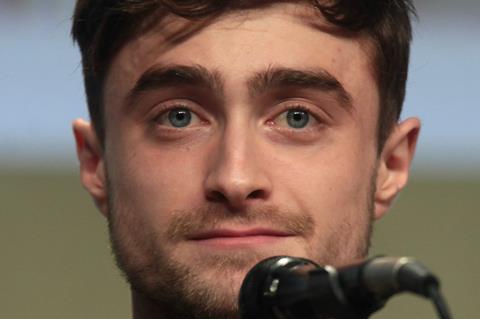 Arclight Films has come on board to co-finance the Daniel Radcliffe true-life prison break film Escape From Pretoria along with New York-based Magna Entertainment, and is in talks with worldwide buyers here.
The Australian-UK co-production is based on the life of Tim Jenkin (Radcliffe), who as a twentysomething white South African was slung in jail in 1978 with Stephen Lee after they were branded terrorists for their involvement in covert anti-apartheid operations for the African National Congress.
Racing against time as the authorities at the high-security Pretoria Central Prison ramp up security, the group constructs wooden keys for each of the 10 steel doors between them and freedom.
The project is in pre-production and Francis Annan will make his directorial debut from a screenplay he co-wrote based on Tim Jenkin's autobiography Inside Out: Escape From Pretoria Prison.
BeaglePug's David Barron is producing with Mark Blaney and Jackie Sheppard of Footprint Films, and Arclight chief Gary Hamilton and Michelle Krumm. The project is financed with the assistance of the South Australia Film Corporation.
"Escape From Pretoria is an inspiring story which we are delighted to be a part of," said Arclight CEO Gary Hamilton. "Having worked with Daniel Radcliffe previously, his superb skill as an actor is the perfect fit to tell this timely and extraordinary tale of courage and social morality. Buyers are already excited for this project which will undoubtedly be a hit in the international marketplace."
"Footprint Films and BeaglePug are thrilled to be working with Arclight Films and Magna Entertainment to bring to life one of the most daring and ingenious prison escapes of the twentieth century," said UK producers David Barron, Mark Blaney and Jackie Sheppard. "We're also very excited to be working with the immensely talented Francis Annan on this astonishing true story. Much more than just another prison break thriller, Escape From Pretoria is a story of our time, a story of risking everything in the fight for freedom and equality, against injustice and oppression."