CJ strikes French deal for South Korean action film.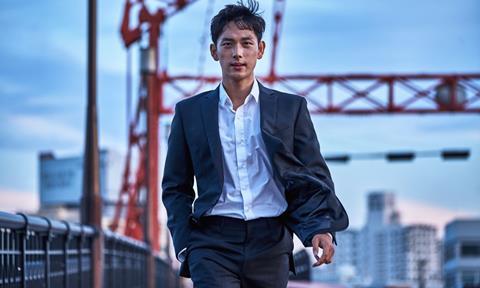 South Korea's CJ Entertainment has sold Cannes Midnight Screenings title The Merciless to French distributor ARP, which will release the film throughout France on June 28.
Directed by Byun Sung-hyun (Whatcha Wearin'), The Merciless stars Seol Gyeong-gu (a.k.a. Sul Kyung-gu, Cold Eyes) as a gangster plotting to take over a criminal organisation who teams up with a fearless newbie in prison, played by boy band ZE:A member Yim Si-wan (The Attorney).
"The Merciless is a very tense thriller, a very clever script, expertly directed, with strong characters, great gunfights and many unexpected twists. We hope that in France, fans of thriller, action and pure entertainment will be as thrilled as we were watching the film," said Michèle Halberstadt, ARP head of acquisitions.
ARP previously distributed other Korean titles such as Kim Jee-woon's The Good, The Bad, The Weird and I Saw The Devil, as well as last year's Cannes Midnight Screenings hit Train To Busan, directed by Yeon Sang-ho.
Financed and developed by CJ Entertainment, The Merciless was co-produced by CJ Entertainment and Pollux-Barunson Co. It is set for local release in May.