EXCLUSIVE: Upcoming theatrical slate includes supernatural thriller Anguish, political drama The Idealist and comedy Men And Chicken starring Mads Mikkelsen.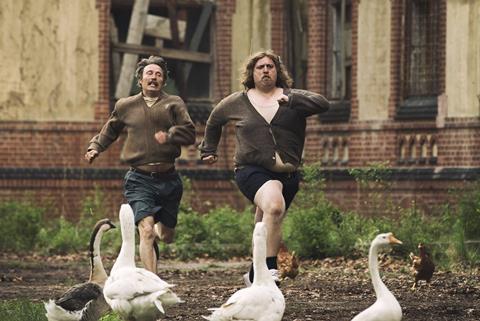 UK distributor Arrow Films has forged a new partnership with Munro Films to handle sales for its slate of upcoming theatrical releases.
Munro will look at further opportunities in promoting Arrow Films' catalogue titles for bookings, including outdoor event screenings, with library titles such as Withnail & I, Bicycle Thieves, Cinema Paradiso and The Long Good Friday. Munro will also explore 35mm screenings on cult titles such as the recent Dario Argento horror re-release Deep Red
Arrow recently acquired theatrical rights to a slate of new titles including possession-thriller Anguish, Danish political thriller The Idealist and dark comedy Men and Chicken, starring Mads Mikkelsen and Søren Malling.
The distributor has also acquired the upcoming Cabin Fever remake and documentary The Creeping Garden. All titles are set to receive theatrical releases this year.
Alex Agran, MD of Arrow Films said: "Munro's experience will be invaluable in delivering our ongoing theatrical plans and distinct offering."