EXCLUSIVE: Event cinema specialist acquires classics distributor.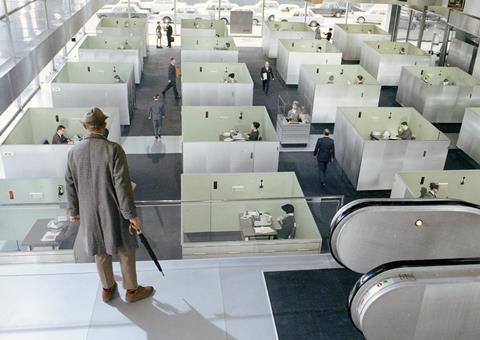 Event cinema specialist Arts Alliance has acquired Scottish-based classic film distributor Park Circus.
Park Circus, established in 2003, reps theatrical rights to more than 20,000 US and international titles.
The company has re-issued classics including Lawrence of Arabia, The Godfather, Brief Encounter, Heaven's Gate, Casablanca and It's A Wonderful Life.
Upcoming releases from Park Circus include Jacques Tati's Playtime, sci-fi 'B' picture Invasion of the Body Snatchers and Samuel Goldwyn's Guys and Dolls.
Arts Alliance's event cinema output includes the Royal Opera House opera and ballet, theatre from Shakespeare's Globe and a new series of original commissions focused on arts events, including the recent Matisse exhibition event from Tate Modern.
Next month it will distribute the anticipated One Direction – Where We Are concert into more than 3,000 screens worldwide.
Mark Foster, CEO of Arts Alliance, said: "Park Circus are passionate about cinema and its rich heritage and now we are aiming to help the copmany expand its footprint and grow audiences for classic cinema around the world.
"This new relationship complements our existing content strategy with the peerless and timeless quality of the films that Park Circus represents sitting elegantly alongside the existing Arts Alliance offer to cinemas, which is all about offering the best of the best."
Nick Varley, managing director of Park Circus, added: "This is really exciting news, both for Park Circus and for audiences who are increasingly looking for a more varied programme from their local cinema. At one level it is business as usual for Park Circus as we continue to serve our valued studio clients as well as servicing our growing network of cinema screens.
"However, with the backing of Arts Alliance's global cinema distribution and marketing network we will now be able to expand our reach and deliver more effectively on our mission to get more audiences going to see the wonderful range of films we have to offer."