Zhang Yimou will receive a lifetime achievement award at the sixth annual event on November 5 at the Dorothy Chandler Pavilion in Hollywood.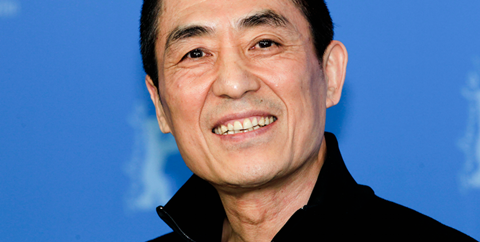 Le Vision Pictures CEO Zhang Zhao will be honoured for his film industry leadership. Le Vision partnered with Legendary Entertainment, China Film Co and Universal Pictures for Yimou's upcoming epic The Great Wall.
The Beijing Film Academy (BFA) will be feted for its role cultivating actors, directors and entrepreneurs who have elevated China's global film status.
BFA, whose graduates include Yimou and Chen Kaige, will be represented at the Summit by chairman of the Academy council Hou Guangming, senior administrators and faculty.
"At a time of extraordinary change in film and entertainment, Asia Society's U.S.-China Film Summit focuses on a vital constant: the deepening collaboration between Hollywood and China," said Josette Sheeran, president and CEO of Asia Society.
"Chinese filmmakers and producers have become a real force globally. Our honourees reflect film's importance as a cultural, educational and business bridge and Asia Society is proud to be recognising these talents and connecting them with professionals and audiences around the world."
Panel topics at the Summit will include the impact of China's turbulent market on the appetite of its companies new media storytelling, overcoming hurdles in collaboraitons.
Panellists and speakers will be announced soon.
The Film Summit is presented in cooperation with Association Of Film Commissioners International, CAPE (The Coalition of Asian Pacifics in Entertainment), China Hollywood Society, Hong Kong Association Of Southern California, Motion Picture Association Of America, Producers Guild Of America, USC US-China Institute and Women In Film.