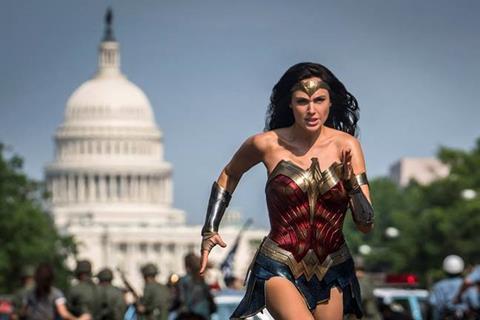 A senior AT&T executive has said he does not see Warner Bros' history of strong talent relations suffering in light of WarnerMedia's controversial 2021 film distribution strategy.
John Stephens, who is departing AT&T as CFO in March after nearly three decades, told the virtual Citi TMT West conference on Tuesday (January 5) that AT&T-owned WarnerMedia, parent company of HBO Max, acted last month because the pandemic had created a unique situation.
"We've got a long history of working with the talent and will continue to work with them," said Stephens.
Talent agencies and several high-profile Hollywood filmmakers have blasted the day-and-date strategy, including Warner Bros collaborator and Tenet director Christopher Nolan, and Denis Villeneuve, whose sci-fi adaptation Dune is scheduled to open later this year.
Last month, WarnerMedia surprised Hollywood when it announced that in light of the pandemic every Warner Bros film scheduled to open in 2021 will launch for 31 days on HBO Max at the same time as the films open in US cinemas.
The move came in the run-up to the December 25 release of Wonder Woman 1984, which it had previously been announced would open day-and-date in US cinemas and on HBO Max.
The superhero sequel currently ranks number one in US cinemas and has grossed $28.4m after two weekends. Approximately 40% of US cinemas are open at limited capacity.
WarnerMedia has not released precise viewership numbers for the film on the platform.
In December AT&T CEO John Stankey said HBO Max subscribers reached 12.6m. The goal is to reach 50m in the US and 75m-90m worldwide by 2025. The service is scheduled to launch in Latin America and parts of Europe later this year.
AT&T is expected to reveal latest HBO Max subscriber numbers in the fourth quarter earnings call later this month.