UPDATE: AT&T clarified in a Securities And Exchange Commission filing on Monday that it was pursuing Time Warner and not the cable operator Time Warner Cable.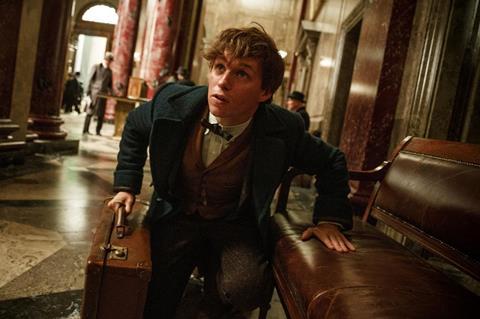 The boards of both companies approved a deal on Saturday in what would create a media and telecoms titan.
The transaction would be subject to regulatory approval and has already drawn fire from Republican presidential candidate Donald Trump, who said on Saturday it put too much power in one conglomerate and said he would block the transaction if he is elected president on November 8.
AT&T climbed up the power rankings when it paid $49bn for DIRECTV in 2014 and CEO Randall Stephenson – who would run the new combined company – is keen to find news ways of injecting life into the mobile telephony sector.
The Time Warner deal is expected to go through by the end of 2017 and would give AT&T content ownership, something it lacks compared to Comcast, the world's largest cable operator, which acquired NBCUniversal in 2013.
The Time Warner stable encompasses the Warner Bros studio and its treasure trove of Harry Potter and upcoming Fastastic Beasts And Where To Find Them franchises, as well as the DC Entertainment superhero vault, HBO and its prestige titles such as Game Of Thrones, and the CNN, Cartoon Network and TNT networks.
The acceptance of AT&T's offer by Time Warner chief Jeff Bewkes indicates a CEO who recognises the value of leveraging a prized content stable and moving away from traditional cable platforms to partner with new delivery channels.
Bewkes rejected an $80bn advance by 20th Century Fox in 2014.
Industry observers commenting on the AT&T development warned that a vertically integrated behemoth such as the one resulting from an AT&T-Time Warner merger would still need to license content from other sources to offer broader choice for its subscribers.
Time Warner sold Time Warner Cable seven years ago. Charter Communications bought the latter this year and is rebranding it Charter Spectrum.