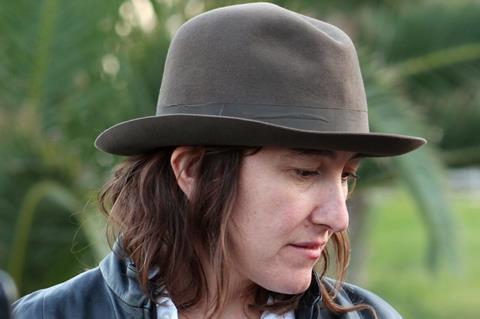 Award-winning Greek filmmaker Athina Rachel Tsangari is set to direct Harvest, a drama produced by Ken Loach's Sixteen Films and Louverture Films on which The Match Factory will handle international sales.
Tsangari is known for features including Attenberg, which won prizes at Venice in 2010, and Chevalier, which screened at Toronto and won best film at the London Film Festival in 2015. Her most recent project was UK TV series Trigonometry, which screened at the Berlinale in February.
Harvest, based on the award-winning 2013 novel of the same name by Jim Crace, will be produced by Sixteen Films' co-founder Rebecca O'Brien and Joslyn Barnes for New York-based Louverture Films, whose credits include the Oscar-nominated Capernaum. Barnes has also written the script.
Leading German firm The Match Factory will handle sales and co-produce the drama.
The novel is set in a medieval village in England and follows the villager's reaction to three newcomers, who become scapegoats in a time of economic turmoil.
Creative Europe boost
The new details emerged after Sixteen Films received a grant of €50,000 to develop Harvest from the European Union's Creative Europe MEDIA programme.
It marks one of the last UK projects to benefit directly from the fund as the UK will not participate in the next Creative Europe programme, due to start in January 2021, as a result of leaving the European Union earlier this year (the transition period ends on December 31, 2020).
A total of 32 UK projects were submitted ahead of the exit with only Harvest proving successful.
Overall, 71 projects from across Europe were awarded grants under the single project development scheme, totalling €2.92m – 12 animation, 21 documentary and 38 fiction projects. These were selected from 487 applications from 34 countries.
France received the highest amount of funding overall, with €525,000 distributed across 14 projects. These included Almamula, a semi-autobiographical drama from France-based, Argentine filmmaker Juan Sebastián Torales which previously won the Eurimages Prize for co-production development in San Sebastian. The producer is Pilar Peredo from France's Tu Vas Voir.
Last week, the proposed budget of Creative Europe was upped by €600m to €2.2bn for the next seven years, beginning in January 2021. The proposed boost is part of a €1.8 trillion agreement by the European parliament and European council in order to help various industries recover in the wake of the pandemic.