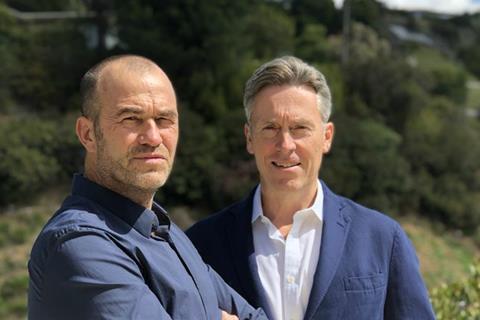 Atlantic Nomad, the new TV and film production operation led by Simon Mirren, David Wolstencroft and Jamie Carmichael, has signed a first-look deal with US television production and distribution company Platform One Media.
The first series under the deal will be The Book Of Guns, with an original script by Tony Gilroy, best known as co-writer of most of the Jason Bourne films and director of 2012's The Bourne Legacy. Mirren, best known for writing and producing such series as Criminal Minds and Without A Trace, will serve as executive producer with his long time writing partner Wolstencroft.
Also in the works from the two companies are Berlin-set art world thriller The Art Of War, UK spy thriller The Knowledge, and crime drama Hammerhead.
Los Angeles-based Brits Mirren and Carmichael, former president of film at Content Media, launched Atlantic Nomad in March, with plans to make six to 10 original series from the US and the UK over the next year, and one or two theatrical projects a year.
Platform One CEO Katie O'Connell Marsh commented: "Simon and David have such an impressive pedigree and have created and produced wonderfully successful global television series. Their view of character and narrative is grippingly unique. We look forward to partnering with Simon, David and Jamie on adventurous, sophisticated and compelling series. Working together with the incomparable Tony Gilroy on The Book Of Guns alongside Simon and David is a thrilling first project for us."
Mirren, Wolstencroft and Carmichael added: "We're over the moon to be working with Katie and her first-class team. Platform One are perfect partners, with impeccable creative and business instincts. We're thrilled by their entrepreneurial and compelling vision for the future of our industry. We're also honoured and humbled beyond measure to be working with Tony Gilroy on Book Of Guns. He's the Godfather. A master storyteller at the very top of his game. We could not be more excited."