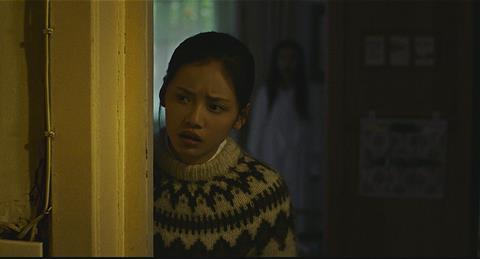 Hong Kong-based sales company Autumn Sun has picked up international rights, excluding China, to Chinese horror film The Perilous Internet Ring, directed by Japan's Norio Tsuruta.
Produced by Beijing-based Dasheng Legend, the film is based on popular internet novel She Died On QQ, written by Ma Boyong, who also executive produced the film.
Tsuruta was one of the pioneers of the J-horror boom, along with filmmakers such as Hideo Nakata and Takashi Shimizu, directing films including Ring 0: Birthday (2000), which was a prequel to Nakata's world-renowned Ringu series. His credits also include Premonition (2004) and Orochi: Blood (2008).
"We loved the Ringu trilogy and our story demanded a high-calibre Japanese horror director to bring it to life," said Ma, who also wrote the novel that hit TV show The Longest Day In Chang'an is based on. "We wanted to create a something never done before on Chinese screens."
Starring Sun Yihan (My Heart Leaps Up), the film revolves around a college girl solving the mystery of a cursed internet novel that causes its readers to die. It was released in China on October 30, coinciding with Halloween, and had grossed $1.7m (RMB11.3m) as of November 10, according to Maoyan.
"Tsuruta is bringing the celebrated J-horror aesthetic to Chinese cinema, while carefully navigating the boundaries of the genre within what's allowed to pass for Chinese screens," said Autumn Sun founder Elliot Tong. "The result is a contemporary and cool hybrid."
Tsuruta also previously directed Japan-Hong Kong co-production Scarecrow (2001), based on the Junji Ito manga, which was co-financed by Hong Kong's Emperor Motion Pictures.