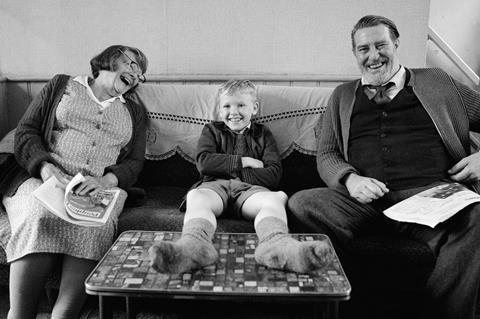 As average new daily Covid-19 infections in the US reached an all-time high 700,000, disrupted awards groups have been scrambling to find new slots in a severely congested calendar.
Three US awards groups made scheduling announcements on Thursday (January 13). The Critics Choice Association rescheduled its in-person Critics Choice Awards in Los Angeles for March 13, while the Producers Guild Of America pushed back its in-person 33rd annual awards ceremony from February 26 to March 19, a day before the Writers Guild Of America hands out its prizes on March 20.
Meanwhile American Film Institute said its previously postponed AFI Awards reception will take place on March 11 in Beverly Hills after it was originally set for January 7.
By far the most consequential of the three announcements is the Critics Choice Awards, which will now take place on the same night as the Baftas.
The date clash means a number of talent in the running for both sets of awards will inevitably have to amend travel plans. Every lead and supporting actor and actress bar one nominated for a Critics Choice Award has also made the cut in the corresponding categories on Bafta's longlists. The exception is Nicolas Cage, who is in contention for the Critics Choice Award lead actor prize for Pig but does not figure on the Bafta longlist.
Duplications go right through many categories from both awards bodies and may thin out somewhat once Bafta announces its nominees on February 3 and the list of hopefuls gets whittled down. Time differences mean attending both shows will be impossible and so the challenge will be deciding which in-person show to attend as nominees will not want to miss out on hoisting aloft a prize in front of the world's media. One report in the Hollywood trades mentioned the notion of a satellite link however there had been no official word from either organisation at time of writing.
Then there is also the bonus of a timely profile boost that a win in either (or both) shows brings on the road to the Oscars which take place two weeks later on March 27. Critics Choice and Bafta winners will be strutting their stuff on stage four days before final Oscar voting starts and winners and notable speeches from both ceremonies will be hard to ignore for the Academy's undecided voters.
A trip to London for the Baftas means Critics Choice nominees will miss their chance to shine across the Atlantic later in the day. That could dent a campaign given that the Critics Choice Association has positioned its ceremony as the first mainstream US film awards show of the year in a season when the Golden Globes essentially vanished. (The Spirit Awards will have taken place on March 6 but they are more indie-skewing.)
Conversely, attending nominees at the Critics Choice Awards lose the exposure that comes with the prestigious Baftas.
Awards insiders are hoping the dilemma will be a unique one and that this time next year the pandemic will be far less disruptive as vaccine roll-out continues and protocols reflect a different mindset to venturing out in public.