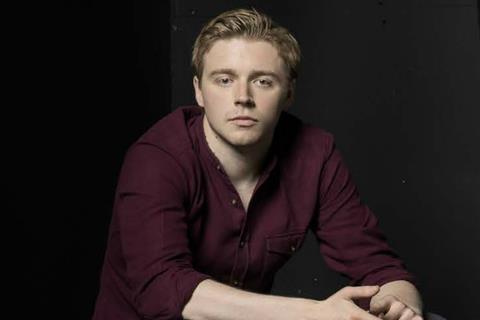 Bankside Films has taken worldwide sales rights to Terence Davies' upcoming biopic Benediction, which will see Jack Lowden star as First World War poet Siegfried Sassoon.
The London-based sales agent will be introducing the project to buyers for the first time at the European Film Market (EFM) in Berlin this week.
Shooting is set to begin in March in the West Midlands on the film, which will explore the turbulent life of Sassoon – a war poet who survived the horrors of the Western Front and was decorated for his bravery but who became a vocal critic of the government's continuation of the war when he returned from service.
Sassoon will be played by Lowden, a Screen Star of Tomorrow in 2014 who is best known for roles in Fighting With My Family, Mary Queen Of Scots and Dunkirk. He will next be seen in Josh Trank's Fonzo alongside Tom Hardy.
The film marks the return of writer-director Davies, whose films include The House Of Mith, Sunset Song and The Deep Blue Sea. The filmmaker's previous feature was 2016's A Quiet Passion, which centred on American poet Emily Dickinson.
Davies said of Sassoon: "In the end, he is a human being trying to navigate a difficult life, which is what we all do but art can be the greatest consolation for us all."
Michael Elliott is producing the film through his company Emu Films, which has credits including Dirty God, Jawbone, The Goob and Catch Me Daddy as well as the upcoming Alan Moore-scripted debut The Show, which will premiere at SXSW.
Bankside Films director Stephen Kelliher said of the project: "A poet, pacifist, war hero and homosexual, his [Sassoon's] life took many turns as he grappled to navigate the times in which he lived. He was a man of many contradictions but his story will undoubtedly captivate audiences worldwide"
The film will be financed by the BFI, BBC Films, M.Y.R.A. Entertainment and Lipsync.
Executive Producers are Lizzie Francke for the BFI, Rose Garnett for BBC Films, Margarethe Baillou for M.Y.R.A. Entertainment, John Taylor, Walli Ullah and Jim Mooney for Emu Films, Lowden for Reiver Pictures, and Norman Merry and Peter Hampden for LipSync.