As the 2020 European Film Market (EFM) kicks off, Screen highlights the buzz titles ready to entice international buyers.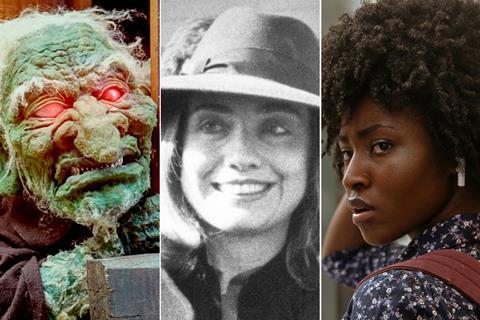 HanWay Films has worldwide rights to Shane, Julien Temple's feature documentary about Irish singer/songwriter Shane MacGowan. The film is produced by Temple, Johnny Depp, Stephen Deuters and Stephen Malit. It is one of two Depp projects that HanWay has at this year's EFM alongside Andrew Levitas's eco-drama Minamata, in which the actor plays legendary war photographer W Eugene Smith. Minamata is screening as a Berlinale Special Gala.
Bankside Films is launching sales on Wolf, a feature written and directed by Nathalie Biancheri (Nocturnal) and starring 1917's George MacKay alongside Lily-Rose Depp. MacKay plays Jacob, who believes he is a wolf trapped in a human body — a real-life condition known as species dysphoria. The film is due to shoot in Ireland in April.
Documentary specialist Dogwoof is beginning sales on Nathan Grossman's Greta, about the teenage eco-activist Greta Thunberg (Cinetic is handling North American rights). The company is also selling Nanette Burstein's four-part docuseries Hillary, about US politician Hillary Clinton, which Dogwoof is co-repping with Propagate Content. Hulu has US rights and will launch on its streaming service in March.
Protagonist Pictures has Sundance title Surge starring Ben Whishaw, who won the festival's World Cinema Dramatic special jury award for acting in the film. The company also brings Nine Days, a metaphysical drama that stars Winston Duke, Zazie Beetz and Bill Skarsgard.
WestEnd Films' buzz title for EFM is Falling For Figaro from director Ben Lewin, a romantic comedy set in the fierce world of opera singing competitions. The film, which stars Danielle Macdonald, Joanna Lumley and Hugh Skinner, finished shooting in Scotland at the end of January and is now in post-production.
Cornerstone Films is pre-selling Mike Leigh's untitled 2020 feature. Bleecker Street is on board for US distribution in its first collaboration with Leigh, while eOne will distribute in the UK, continuing its longstanding relationship with Leigh and Thin Man Films.
Mister Smith Entertainment's buzz EFM title is Palmer, the latest feature from Oscar winner Fisher Stevens (The Cove). Starring Justin Timberlake, June Squibb and Juno Temple, Palmer is the story of a former college football star who returns to his hometown to get his life back on track, but finds himself suddenly parenting a unique young boy abandoned by his mother. The project was announced last autumn and sales are beginning in earnest in Berlin.
Embankment Films is looking to score with The United Way, a feature documentary about Manchester United football club, its Old Trafford stadium and legendary players including Eric Cantona. Mat Hodgson, who also made football documentary The Four Year Plan, directs.
Altitude Film Sales is selling worldwide rights on Faithfull, with Ian Bonhote (McQueen) directing. Faithfull is about the singer, actress and 1960s icon Marianne Faithfull. Now in pre-production, the film is produced by Julia Taylor-Stanley, Colin Vaines and Andee Ryder. Lucy Boynton stars as Faithfull.
Film Constellation has a raft of recently acquired Sundance titles. Among them are Ekwa Msangi's debut feature Farewell Amor (with Endeavor Content handling North American sales), Tim Sutton's Funny Face starring Cosmo Jarvis (screening in Berlin's new Encounters section, with North America handled by UTA), and Braden King's The Evening Hour.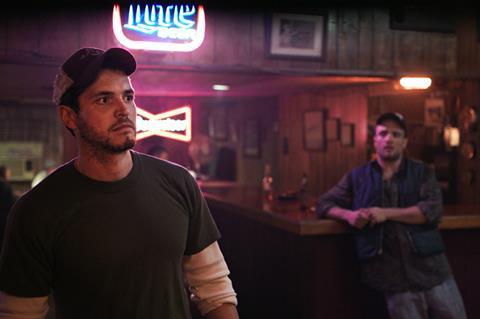 Celsius Entertainment is launching sales on Juniper starring Charlotte Rampling and currently in production. Written and directed by Matthew Saville, it is about a self-destructive teenager who gets suspended from school and is sent to look after his feisty alcoholic grandmother as a form of punishment. The cast also includes Marton Csokas and newcomer George Ferrier.
7 & 7 is looking to tempt buyers with comedy Brighton, adapted from Steven Berkoff's stageplay by writer/director Stephen Cookson. Starring Larry Lamb, Marion Bailey, Phil Davis and Lesley Sharp, Brighton is the story of two working-class couples who return to a seaside resort to recapture their youth after 40 years, but find themselves at odds with changes in society there.
Parkland Pictures will have a trailer of its comedy drama 23 Walks starring Alison Steadman (Life Is Sweet) and Dave Johns (I, Daniel Blake). The film is the story of two people bruised by their respective pasts who meet walking their dogs in a London park and start to fall in love. Parkland is also giving a market premiere to Ramazan Nanayev's Roads To Olympia, about three aspiring athletes who fight homophobia in Russia, sexism in Saudi Arabia and poverty in the favelas of Brazil on their way to the 2020 Summer Olympics in Tokyo.
AMP International brings feminist horror Amulet to the EFM — Romola Garai's debut feature as a director — fresh from its Sundance premiere. Matt Wilkinson of Stigma Films produces.
Carnaby International has the latest in the Footsoldier franchise to offer buyers, with Rise Of The Footsoldier: The Tony Tucker Story.
Moviehouse Entertainment is starting sales on Rebel Dread, about Don Letts, the DJ, musician and co-founder of UK band Big Audio Dynamite. The film, which had its world premiere at Rotterdam, is produced by Head Gear Films' Phil Hunt alongside Moviehouse's Mark Vennis.
Malta-based horror specialists Devilworks has German sci-fi action thriller Trolls World on its slate. The film is about an evil troll who is brought accidentally back to life and is now out for revenge for his 700 years of suffering.
Kaleidoscope is giving a market premiere to That Click, a feature documentary about celebrity photographer Douglas Kirkland, who has been snapping Hollywood royalty for more than 60 years. Directed by Luca Severi, the film features Kirkland alongside Nicole Kidman, Sharon Stone and many others.
Independent will hold a private screening of sci-fi thriller Archive ahead of its premiere at SXSW. It is the debut feature from Gavin Rothery, concept designer on Duncan Jones' Moon, and stars Theo James, Stacy Martin, Toby Jones and Rhona Mitra.
Great Point Media has Cathy Brady's Wildfire starring the late Nika McGuigan (daughter of boxing champion Barry McGuigan) alongside Nora-Jane Noone, Kate Dickie and Martin McCann. Wildfire is about a missing woman who returns home after a long absence and urges her sister to join her in discovering the secrets in their mother's past.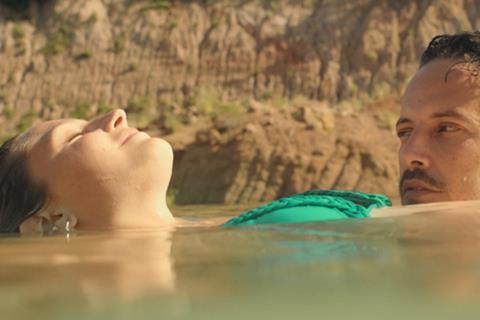 Jinga Films is presenting Uruguayan horror film The Quarry (En El Pozo), billed as "Knife In The Water meets Harpoon", which will receive its European premiere at FrightFest Glasgow in March.
Hyde Park International is selling Rose Plays Julie, the latest feature from Christine Molloy and Joe Lawlor. Starring Ann Skelly, Orla Brady and Aidan Gillen, the film is about an adopted Irish woman who tried to find her birth mother. It has been picked up for the UK by Robert Beeson's New Wave.
SC Films International has taken on sales for feature documentary Leap Of Faith, which screened in Sundance and chronicles how William Friedkin came to make The Exorcist.
Film Seekers is presenting teen horror Let's Scare Julie. Shot in one uninterrupted take, the film stars Isabel May, Odessa A'zion and Troy Leigh-Anne Johnson, who all feature in different Netflix series.
The big push for GFM at the market is A Greyhound Of A Girl, an animated feature based on the book of the same name by Roddy Doyle and featuring the voices of Sharon Horgan and Brendan Gleeson.
Metro Films International will be giving its first market screening to Off The Rails, starring Jenny Seagrove and Kelly Preston, about two friends in their fifties who recreate an inter-rail journey they made when they were younger.
Ralph Kamp's Timeless Films will have a private screening of Dragon Rider, its latest animation with Constantin Film, based on the bestselling novel by Cornelia Funke. Currently in post-production and due for delivery later this year, the film's voice cast includes Felicity Jones, Patrick Stewart and Freddie Highmore. Timeless will also screen a promo from Extinct, directed by David Silverman, written by Joel Cohen, John Frink and Rob LaZebnik and featuring the voices of Adam DeVine, Rachel Bloom, Zazie Beetz and Ken Jeong.
Reason8 Films will be showing buyers an extended promo from Australian horror thriller Sweet River. Currently in post-production, the feature is directed by Justin McMillan and stars Lisa Kay and Martin Sacks. Ashley McLeod of ACM Films produces, with James M Vernon (Hacksaw Ridge) as executive producer.
Rocket Science is beginning sales on Edward Berger's version of Erich Maria Remarque's anti-war novel All Quiet On The Western Front. The film will be produced by Malte Grunert of Amusement Park and Daniel Dreifuss and executive produced by Daniel Brühl, who will also star.
Film Republic is beginning sales at the EFM on Maxim Dashkin's Far Frontier. The film, in post production, is about a woman living with her son and husband in a Russian military base in Kyrgyzstan who develops a close relationship with her son's judo coach.