Cashflow fund to compensate for staggered SVoD deals; Roughcut Television among clients.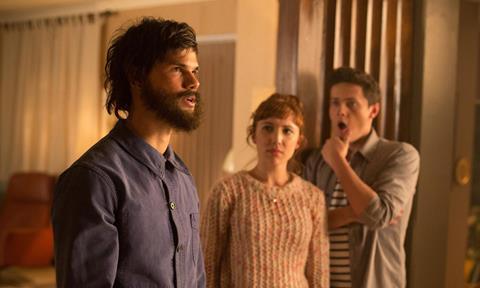 British bank Barclays has launched a £100m fund aimed at UK TV production companies.
The fund has been established to directly target producers making content for SVoD platforms such as Netflix and Amazon, whose repayments can be staggered.
According to Barclays, the fund, Barclays SVoD Financing, will help companies manage cashflow and sustain employment, and the bank has developed a bespoke loan structuring method for producers.
One of the first companies to use the fund is Roughcut Television, producers of BBC Three series Cuckoo and People Just Do Nothing as well as Sky comedy Trollied.
As part of that deal, the bank has purchased Roughcut's receivable as part of its SVoD deal with Netflix for Cuckoo, giving the company an upfront cash benefit as part of its multi-year streaming agreement.
Roughcut's commercial director Tim Sealey commented: "Netflix are notorious for paying over a long period, our arrangement with Barclays enabled us get access to the cash much earlier which meant that we could put it to work by investing in further development.
"Another side benefit is that it improves our relationship with the writers and artists as they get their royalties quicker too."
Lorraine Ruckstuhl, head of media at Barclays corporate banking said: "The creative industries in the UK are world famous due to the range and quality of content they produce. The TV industry specifically is in a really exciting place and is evolving at pace, with more than 250,000 people in the UK employed in the sector.
"We've been supporting TV production with a dedicated media team for more than 30 years, and know that to meet the needs of our clients we have to adapt with them and with the viewing habits of the public.
"That's why we created this fund and developed Barclays SVoD Financing, to help UK SMEs continue to compete both in the UK and internationally, support increased employment, and create even more great programmes."