Shibden Hall, written by Wainwright, is from the co-producer of War And Peace.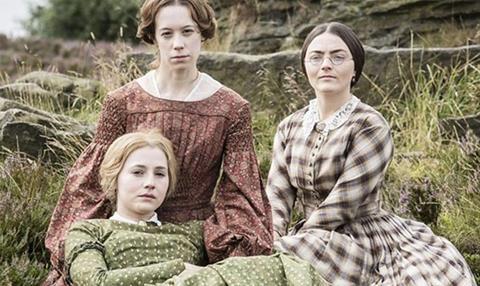 War And Peace co-producer Lookout Point has won its first solo commission for the BBC – a 19th century period drama penned by Sally Wainwright.
BBC1 has partnered with US premium cable network HBO to order Shibden Hall, a 8 x 60-minute series based on the real-life diaries of West Yorkshire landowner Anne Lister.
It marks one of Lookout Point's first major drama commissions since former BBC Wales drama boss Faith Penhale joined as joint chief executive.
Penhale's focus has been to help the BBC Worldwide-backed firm move from being an international financing specialist to an originator of premium drama.
It is currently co-producing BBC1's Mike Bartlett-penned newspaper drama Press with BBC Studios and Nigel Stafford Clark's Deep Indigo and Andrew Davies' adaptation of Les Miserables with BBC Studios and The Weinstein Company.
Lookout Point previously partnered with the BBC and HBO on Mammoth Screen drama Parade's End.
Lookout Wainwright
Shibden Hall also marks the latest project between Wainwright and Lookout Point, which co-produced two-hour Brontë sisters drama To Walk Invisible [pictured] with BBC Cymru Wales.
Set in 1832, the drama will explore Lister's relationships at home with her family, servants, tenants and industrial rivals as well as her love of wealthy heiress Ann Walker.
Wainwright called Shibden Hall, a project she has been looking to write for 20 years, a "rich, complicated, surprising love story".
The Happy Valley creator will direct the series, which will begin filming in Yorkshire next year.
It will be exec produced alongside Penhale and controller of BBC drama commissioning Piers Wenger, who ordered the series with director of BBC content Charlotte Moore.
Wenger said it was "Wainwright at her boldest and best".
"In dramatising the life and loves of Anne Lister, Sally might just have found her most complex and uncompromising female character yet and I'm so proud that they will be making their home BBC1," he added.
Penhale said: "We're in early 19th century Yorkshire and here is an independent, land-owning industrialist recording in her diary her own civil partnership with a neighbouring heiress. I can't wait for Sally to bring Anne Lister, with all her wit and warmth and unpredictability, to life for BBC1 and HBO."
This article first appeared on Screen's sister publication Broadcast.