Service could rival Amazon and Netflix with BBC/ITV content as well as original series, according to report.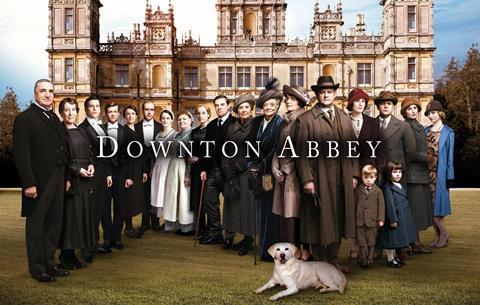 The BBC may be set to launch a paid-for VOD service to rival Netflix and Amazon.
According to a report in The Daily Telegraph, the BBC may be teaming with rival broadcaster ITV on the new service, which is in the early stages of development.
Working title 'Britflix', the report claims that a number of production companies were also involved, including NBC Universal, the parent company of Downtown Abbey [pictured] producers Carnival Films.
The service would carry archive content from both the BBC and ITV, and could also commission its own original series, as Netflix and Amazon have done with series including Narcos and The Man In The High Castle.
A BBC White Paper, unveiled last week, called for the corporation to develop new modes of content delivery in the coming years.
Speaking to The Telegraph, UK culture secretary John Whittingdale came out in support of the BBC's plans, saying:
"We're moving into a different world where more and more content is going to be made available on demand. Collaboration with other broadcasters and other production companies we think is important.
"If they want to explore that kind of thing, we'd encourage them."